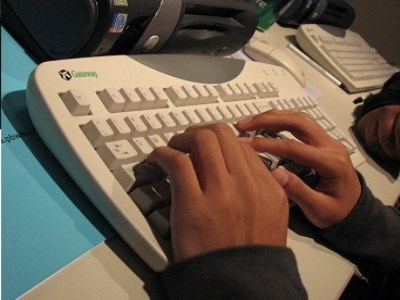 The survey commissioned by the
Independent Education Union
(IEU) revealed that some teachers spend up to 10 hours a week sifting through emails on top of marking, reports and managing student behaviour issues.
Dr Tony Daly, a researcher from the University of South Australia, found that Catholic teachers often worked during lunch breaks three to four days a week, with a fifth of them working for more than five hours on weekends.
"Some respondents reported up to nine hours a week in subgroup (staff) meetings, 100 hours in parent interviews over two terms, and 100 hours in deemed CEA (extra-curricular activities) over the school year," the report stated.
A lack of school support in assisting with special needs students was cited as a major factor in increased workloads, with the majority of the report's respondents who had more than 20 years of teaching experience saying that their schools fell behind in this area.
The IEU released the survey results to its members ahead of the first enterprise bargaining meeting with employers, which is being held today.
IEU state secretary, Glen Seidel, told
Perth Now
the greatest concern was "insidiously increasing, unregulated work areas", such as the expectation of teachers to responding to parent and student emails at all hours.
Seidel said limiting emails to business hours, a two-day time frame for responding to parent-teacher interviews and scaling back pastoral care duties were some of the propositions that would be negotiated.
"We're looking for practical things to provide guidelines to schools and staff so management knows what it can expect of people," Seidel said.
The IEU is requesting a minimum 18 weeks paid maternity leave, a 3% annual pay-rise rise for three years, and arrangements for long service leave to be used in transition to retirement.