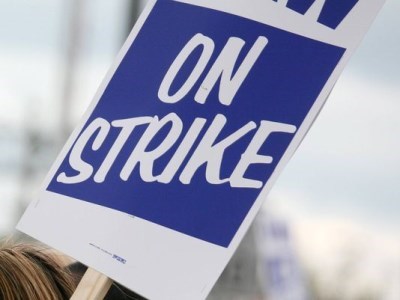 More than 6,300
Independent Education Union
(IEU) members in 177 schools are walking off the job today, which will see them stop work from 11am to 1pm over an ongoing pay dispute with Catholic school employers.
The industrial action follows similar steps taken on two days last month.
IEU branch secretary, Terry Burke, said Catholic school employers had left union members no choice but to strike.
"Members will no longer accept a situation where a Queensland Catholic school teacher in their ninth year of teaching earns $84,279 compared with the NSW rate of $91,071," Burke said.
"That's currently $6,792 less a year for Queensland teachers at the top of the automatic incremental step just because of their postcode."
Queensland Catholic Education Commission (QCEC) executive director, Dr Lee-Anne Perry, said that Catholic employers had increased their wages offer from a 2.2% to 2.5% increase annually over three years and that this was fair in current market conditions.
"Teachers in Queensland government schools have, from 1 September this year, received the equivalent of a 2.5% increase," Perry said in a statement.
"The wage offer from Catholic school employers ensures that the wages of our staff keep pace with employees in state schools.
"This increase, including back pay, can be paid as soon as the Agreement is successfully balloted. I am hopeful this will be able to occur before Christmas," she said.
Perry added that while expects the industrial action to proceed, no schools would be closed.
"No schools will close and this action is not expected to cause major disruptions to student learning. Each school will continue to communicate closely with families as necessary," she said.
"It should be noted that the stoppage will only involve some teachers and staff in some Catholic schools."
The next Single Bargaining Unit meeting is scheduled for Tuesday 27 October 2015.