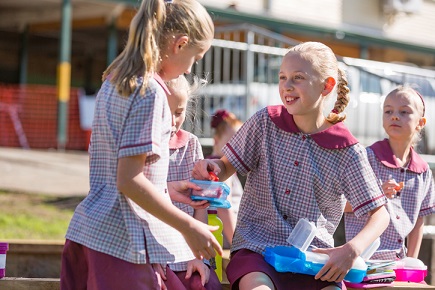 Private school enrolments are set to stagnate over the coming years, according to new data
According to the data, provided by the Federal Government to Fairfax Media last week, student enrolments that were once growing at a rate of 20,000 a year will fall to 3,000 by the middle of the next decade.
And the news isn't good for public schools either, with enrolments also expected to slow in that sector – albeit to a lesser extent.
Until 2012, public schools were adding only about 10,000 students a year and, as recently as 2008, enrolments were declining.
While the projections are national, data from the Australian Bureau of Statistics (ABS) shows the trend towards public schooling is most pronounced in NSW and Victoria, where the majority of Australia's children are educated.
Last year, NSW Catholic school enrolments declined for the first time in 20 years, while in Victoria, Catholic school enrolments rose by just 746 students.
So what can schools do to address this trend?
Dylan Malloch, director of marketing and communications at St Paul's School, located in Queensland, said that an increasingly competitive school marketplace means that principals should think more carefully about "how to stand out from the crowd".
"When going about marketing themselves within the community, schools must first and foremost consider their unique selling proposition," Malloch told The Educator.
"Building a reputation involves constant reimagining and revising. If you're not redeveloping, you're standing still. This is where continuing to get as much parental feedback as possible is crucial."
This message is particularly important for private schools, which rely largely on fee-paying parents to keep the gates open.
Mick Thorp is the executive creative director at communications company, Precinct. Thorp has over 20 years of experience working directly with Australia's top universities and some of Sydney's most elite private secondary schools.
Thorp said given that private schools rely largely on fee-paying parents to keep the gates open, a strong and consistent brand message is just as resonate for them as it is for corporate business.
"Every school can sell education, but customers are extremely unlikely to divulge in multiple brands; they'll pick, and stick, to just the one brand. Private schools have paying customers, just like any other business," he told The Educator.
"A strong brand, coupled with an integrated and memorable marketing campaign that cut through and a genuine point of difference raised the profile and awareness of the school considerably."
Related stories: