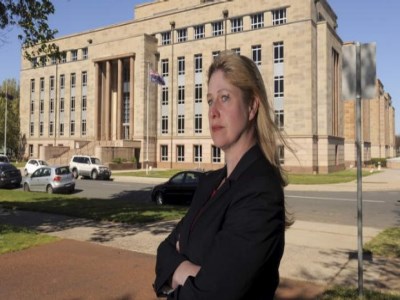 With many
Department of Education
staff waking up on Monday to news of their impending redundancies, some might have hoped Christopher Pyne's job was included.
The announcement this week that up to 110 jobs would be slashed from the department has enraged the Community and Public Sector Union, which says job-cutting has become the norm under the Abbott Government.
"Unfortunately, this is what we have come to expect under the Abbott government – more cuts," CPSU deputy secretary Beth Vincent-Pietsch said.
The Government has sought to ease tensions, assuring soon-to-be redundant staff that a job swap program would be offered.
A Department spokesman this week attempted to justify the Government's redundancy decision, saying that the cuts were necessary as part of the May budget's cost-cutting strategy.
"The Department of Education needs to reduce costs to meet reductions to the departmental budget for 2015-16 associated with programmes which are ending and other measures."
But Vincent-Pietsch says the cuts will only make matters worse.
"Like much of the public service, ever since the recruitment freeze was put in place a year ago Education has been under increasing workload pressures and a cut of this size is only going to make matters worse," she said.
"The CPSU has questioned how the department is going to manage workloads and the delivery of services.
We have already seen at least 8,000 jobs go this year [across the public service], the deepest cuts to the public service in over a decade, and the government is forecasting thousands more are on the line."