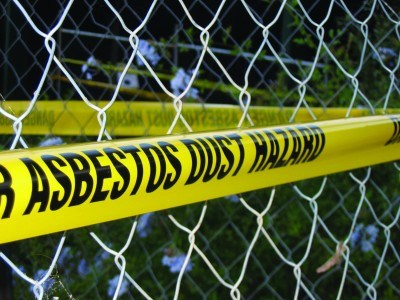 A Queensland MP has joined parents in calling for the State Government to urgently remove deadly asbestos from several schools in his electorate.
Gaven MP, Sid Cramp, said four schools in his electorate were known to contain asbestos building materials, adding that local parents had confronted him over it.
Worongary, William Duncan and Nerang state schools and Nerang State High had all been confirmed to have asbestos in the buildings, Cramp said, calling on Queensland Education Minister, Kate Jones, to put together a management plan to remove the material.
"Worongary State School is still using demountable buildings which are 20 years old – not even permanent structures – which desperately need to be replaced," he told the
Gold Coast Bulletin.
"Even more concerning is school bag racks at William Duncan that to the best of our knowledge contain asbestos and are used every day. These are very active items and it would not be a very expensive exercise to replace them which needs to be done to keep our children safe."
Queensland's Education Minister, Kate Jones, was questioned on the issue in parliament last week, after reports that two students from Holland Park State School in Brisbane had been exposed to asbestos.
"I received advice that an occupational health and safety laboratory has completed testing of the Holland Park State School student's clothing on behalf of Building and Asset Services ... and found no trace of asbestos fibres on the clothing," she said.
"As a mother and as the Minister for Education, the safety and wellbeing of students will always be my first priority."
However the Queensland Government has not advised of any change to procedures around reporting and documenting asbestos in schools, or plans to replace buildings confirmed to contain asbestos.