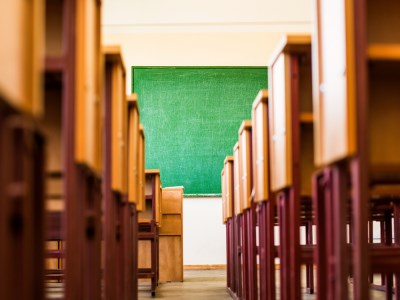 The NSW
Department of Education
has chosen to abandon an $82m deal that would have given an overcrowded Sydney school more land.
Homebush West Public School, which currently has more than 500 students, is expected to experience a significant increase in enrolments as the local population surges.
The Parramatta Road Urban Transformation Strategy draft predicts the Homebush population of less than 5,000 will grow to more than 31,000 by 2050.
The decision by the Department to abandon the property deal has infuriated parents who say that the school has such a lack of space that children cannot even run in the playground.
However, the
NSW Education Department
said there were concerns over suitability, including building heritage and price issues, which prevented the deal from going ahead.
A spokesperson for the Department told
The Educator
that $20m is being spent redeveloping the school. This includes 26 new classrooms, an expanded library, administration area, hall and enlarged play area.
"When completed in early 2018, the redevelopment will include a rooftop area to add to existing and newly opened up play space," the spokesperson said.
"The new design gives students more play space than they have currently."
He added that any land acquisition made by the Department must "represent value for money in the delivery of quality education".
Strathfield Labor MP, Jodi Mckay, told
The Sydney Morning Herald
that the Department's plan was "incredibly short-sighted".
"It is the same as Ultimo. It is incredibly short-sighted. You just don't get land beside a school in the inner-west," she said.
In June, it was revealed that inner-city primary schools would not have enough classrooms to cope with growing enrolments over the next five years.
NSW Education Department data showed that seven inner-city schools will need to accommodate an additional 300 students by 2020.