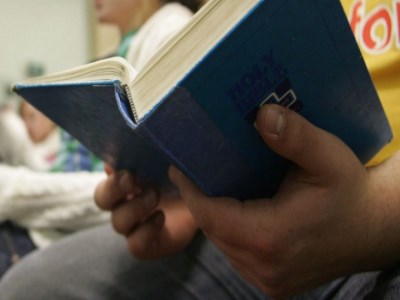 Victoria's government has handed down new rules for Special Religious Instruction (SRI) in state schools, including moving the classes to outside school hours and placing limits on certain materials and themes.
Among the new rules put in place to improve how the classes are taught, students will be allowed to make Christmas decorations and sing carols in class but not sing hymns or read holy books like the Bible and the Qu'ran.
Victoria's largest provider of Special Religious Instruction (SRI) in state schools has slammed the government's changes to the classes as "confusing" and "dangerous".
"The Education Department is placing itself in the very dangerous position of making theological judgements," Rob Ward, general manager of communications and development at Access Ministries, told
The Educator.
"Some of the material that has been provided to schools says students are allowed to sing carols but not hymns. When does a carol become a hymn and a hymn become a carol?
"I have trouble picking the difference and I've been going to church for 45 years."
Ward referred to the song
Come all ye faithful
– which is based on a Biblical text – as an example.
"It's a carol, but it's also a hymn. One can see how these guidelines will be very confusing for schools," he said.
"We've all heard of the law of unintended consequences. It seems like anything with a religious connection becomes SRI, and I'm not sure that was a Minister's intention.
"It's almost as if the department is making this up as they go along. We've been getting lots of calls from teachers and principals saying they have no idea what the guidelines mean."
Ward added that given the impact the changes have on SRI in the state's schools "one could suspect that there is an ideological agenda" at play.
He also questioned how the classes, which as of January will be moved outside school hours, will be supervised.
"Even in these new guidelines there is a recognition that schools may need to hire casual relief teachers to supervise SRI during lunchtime, but there's no budget for this," Ward said.
"The government made the announcement in a rush before consulting anyone about it, and it has taken three months for them to release the guidelines. It's a dog's breakfast.
"By pushing SRI out of the mainstream classroom the government is sending a clear message to people of faith that faith is irrelevant."