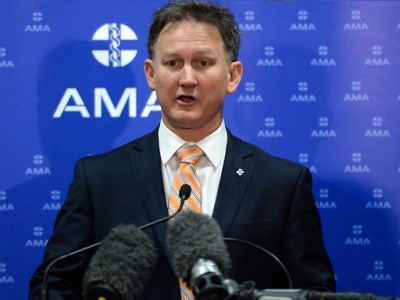 A NSW Education Department directive to report the parents of obese children has come under fire from the Australian Medical Association (AMA).
Under the new edict, public school teachers and other staff are being told to treat childhood obesity as "a child protection issue".
This decision follows the Department's new "Healthy Schools" canteen policy which was unveiled last month. Under the changes, fruit, vegetables, sandwiches, pasta and stir fries make up at least 75% of canteen menus.
Responding to the latest move, the AMA's federal president, Dr Michael Gannon, told The Daily Telegraph that Department's policy "smelled of social engineering", adding it had gone too far in telling parents how they should feed their children.
Speaking to The Educator, Gannon said there was "absolutely no question" that Australia needs a cultural change in its attitude to obesity.
"This will involve people all across society, requiring input from a local, State and Federal level," he said.
"However, as for individual teachers adopting a child protection role, I think that's a bridge too far," he said.
Gannon added that principals have a huge role to play in terms of keeping an eye on what's provided in their school's tuckshop and make sure they prioritise physical education programs within the school curriculum.
However, he added that the efforts need to be "more complicated than just food pyramids".
An Education Department spokesman said staff were required to raise concerns with the Family and Community Services (FACS) Child Protection Helpline regarding children "who may be at risk of significant harm''.
"With regard to obesity, this would only be in very extreme circumstances," he said.
"Obesity is considered a child protection issue when it is impacting on the child's wellbeing and welfare to a significant degree, and it is having a harmful effect on normal physical, social and emotional functioning, and parents/carers are unwilling or unable to address these concerns."
The NSW Health Department told a parliamentary enquiry that at least one-in-five school students are overweight or obese, with just 28% of children "adequately active".