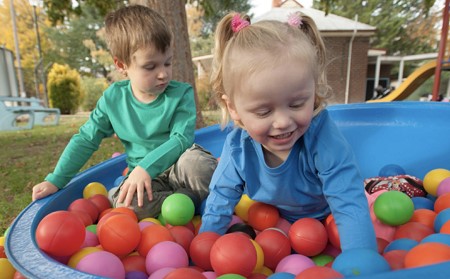 The festivities of Queanbeyan were in full swing on Saturday 22 September, as Legrand joined the local community to celebrate the unveiling of Treehouse.
Located in the heart of Canberra, Treehouse is a vibrant, homegrown not-for-profit organisation dedicated to supporting children up to 8 years with special needs.
Working with the Director of Totally Wired Electrical Services, Andrew Schmocker, Legrand donated a range of products that helped transform the once dilapidated building into the warm and welcoming children's centre it is today.
Andrew Schmocker has been using Legrand and HPM products since 1978 when he commenced his apprenticeship as an electrician. When Andrew was asked to assist with the light and power upgrade of the new complex, he reached out to Legrand for help with the residential project.
"I approached various suppliers for their support with the materials required to assist me in upgrading the electrical components of the house," he says.
"This included lights, LED lights, emergency lights, smoke detectors, powerpoints, light switches, cabling, switchboards etc."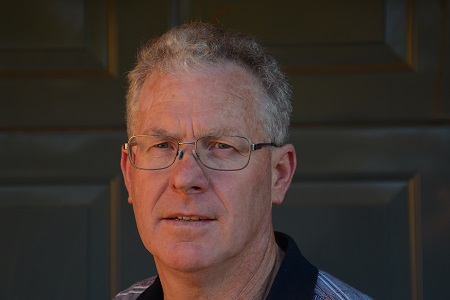 Being a strong supporter and charity partner of community initiatives, such as the Telethon Home, Legrand was pleased to supply Totally Wired Electrical Services with a range of solutions for this application. Some of these products included:
Linea safety powerpoints,
Excel Life standard powerpoints,
Soliroc external powerpoints
Excel Life USB powerpoints,
Excel Life light switches,
Legrand external lighting, and
Legrand emergency exit signs,
These products were hand-selected by Andrew for their reliable performance, aesthetic design and ease of installation.
"The new slim style range [Linea] was used in the fit-out because they look good and were easy to install," he says.
Having seen the transformation of Treehouse, Andrew is delighted with the outcome.
"The building is now twice the original size with additional bathrooms and extra facilities to suit both special needs children and staff requirements," he says.
Queanbeyan's Mayor, Tim Overall, and Deputy NSW Premier, John Barilaro, joined the community to mark the official opening of the new facility.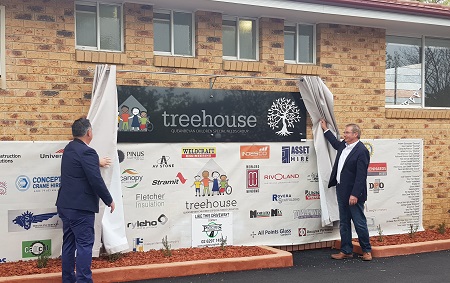 Sharing Legrand's vision of community wellbeing, Andrew continues to work towards creating a better future using practical solutions.
"The Queanbeyan Treehouse children, staff and committee and myself would like to thank Legrand for its support in enabling this project to get off the ground and completed in such a timely manner."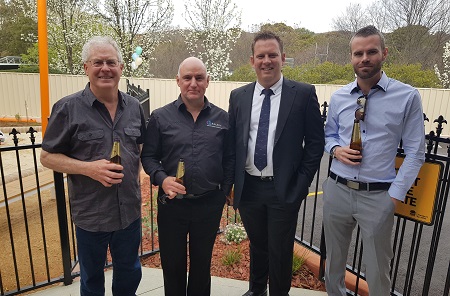 For more information about Legrand's community initiatives, visit www.legrand.com.au