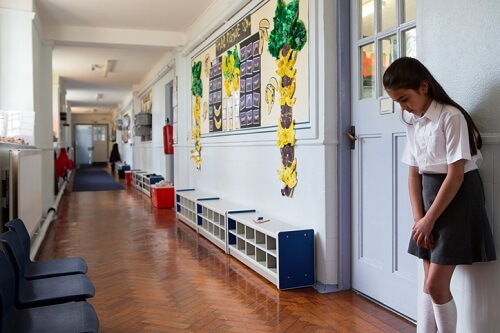 Do stricter learning environments help students?
Research shows that strict discipline can pay off in the classroom, despite calls by many groups, policy makers and academics for teachers to steer away from the severe classroom guidelines of the past.
A 2016 study, published in the International Journal of Educational Management, which said classrooms should return to the more strict discipline approach that was pushed out by "permissive" education in the 1970s.
In the study, 'School discipline, school uniforms and academic performance', researchers crunched OECD data on classroom discipline, finding that strict, high-discipline countries were the highest performing countries academically.
Now new research says stricter learning environments can help young people thrive in the classroom, calling into question the value of models that insist going easy on students is the best way to teach.
The findings, published in an online toolkit devised by Australian organisation, Evidence for Learning, show students perform better in exams when teachers implement severe guidelines.
While the study doesn't refer to methods of punishment, the toolkit – which helps educators learn about and implement evidence-based teaching – reveals a link between student behaviour, classroom discipline and academic outcomes.
It found that schools which "actively intervene to stamp out classroom misbehaviour' can advance student outcomes by several months".
According to the report, there is an wide body of research to suggest that interventions aimed at reducing students' negative behaviour can decrease problematic behaviours.
However, Dr Anna Sullivan, a senior lecturer in Education at the University of South Australia, says that when it comes to disciplinary practices in the classroom, many of the commonly used methods for mending broken teacher-student relationships and addressing students' misbehaviour are not working.
She told The Educator that rather than having a heavy-handed approach, schools should instead focus on relational aspects and take a more educational – rather than managerial approach – to discipline in the classroom.
"The harsh reactions to student behaviour tend to come from the taken-for-granted notions of what is understood to be common sense," she said.
"Schools are intended to be 'safe' and some people think that safety comes from close monitoring and swift responses to restore 'order'. Such responses are intended to demonstrate that schools are in control and can ensure safety."
Related stories:
Why migrant students perform better at school
Schools must fight racism to become inclusive
'Race lessons' coming to preschools