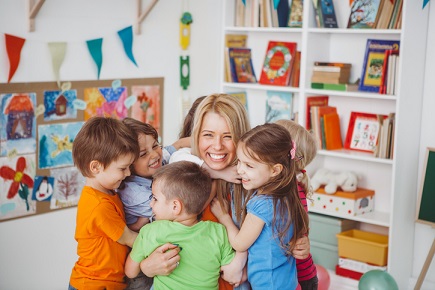 Australia's growing demand for quality early childhood education is about to receive a huge boost, with the launch of new education program, Future Tracks, which is designed to attract and support the next generation of early childhood teachers and leaders.
In an Australian first, the new social enterprise will deliver an innovative program that promises strong career pathways, mentoring and leadership opportunities to students whilst they complete a bachelor's degree in Early Childhood Education.
The program has been developed in partnership with universities, schools and early education employment providers.
Future Tracks Chief Executive Officer, Lucy Davidson, said the program is being launched at a pivotal time.
"The rising demand for quality early childhood education has called for an urgent increase in degree qualified teachers who have the skills, knowledge and leadership to support the sector and meet children's needs," Davidson said.
"Until now, there has been no clear pathway into early childhood teaching careers, meaning that the sector and governments are struggling to meet the growing demand."
Future Tracks will support students by providing a mentoring and leadership focus as well as the opportunity to earn an income while they study.
"What makes our program unique is that we also support students as they transition from university to employment - something we are really proud to be doing," Davidson explained.
The Federal Government predicts that there will be between 25,000 and 50,000 new jobs in early childhood education by 2022 - a 20% increase in the number of bachelor's degree qualified teachers currently needed.
"We know that there is a massive opportunity to raise awareness about the role that early childhood teachers play," Davidson said.
Research shows that the first 1,000 days of a child's life, their brain is developing faster than at any other time; over 1 million neural pathways are formed every second.
Davidson said rarly childhood teachers guide and support children during this crucial time.
"With empathy, problem solving, creative thinking, teachers provide strong foundations so that children are ready for school, more likely to go to university, more prepared for a changing work life and flourish throughout their life," she said.
"It's a lot more than play dough and finger painting – they guide and support children's learning while their brains are developing right before their eyes."