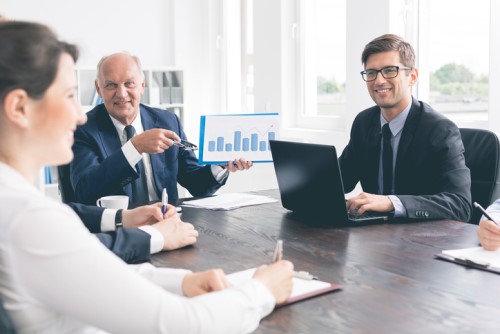 Cloud computing is not only changing the way organisations operate but is presenting a plethora of new job opportunities for students, who will soon be entering a workforce dominated by this technology.
The most in-demand cloud computing skills today are Amazon Web Services (AWS), Java, Linux, software development, DevOps, Docker and Infrastructure as a Service (IaaS).
Today, AWS announced that the AWS EdStart global program, designed to help education technology start-ups build teaching and learning solutions on the AWS Cloud, has enabled School Bytes to streamline school payment systems, and Saasyan to protect children against cyber-bullying, online predators and inappropriate content.
The AWS EdStart program provides resources for EdTech startups to quickly gain momentum using cloud technologies, by providing AWS promotional credits, community engagements, customised trainings, marketing opportunities, mentorship, and technical support.
Ed-tech start-ups 'pushing boundaries'
Vincent Quah, regional head for education, research, healthcare and non-profit APAC public sector at AWS, said organisations of all sizes, and across all industries, including educational institutions and startups, use AWS for its breadth and depth of services.
"These EdTech startups are pushing boundaries to improve the education environment for teachers, students, and parents alike," Quah told The Educator.
"AWS EdStart helps entrepreneurs with great ideas to gain fast access to AWS services so they can build solutions quickly to solve real-world challenges."
Quah said that as these EdTech companies grow, they can scale their businesses seamlessly and go global by utilising 20 AWS Regions with 61 'availability zones' around the world to expand their solutions globally.
Saving educators time
Blake Garrett, founder and CEO at School Bytes, said the service provides senior executive staff, such as the principal, a quick summary of the various outstanding payments at their school and a history of all outbound communication with parents.
Currently, there are 326 NSW government schools using the School Bytes system, and Garrett says this number is increasing daily.
"The primary feature of School Bytes is that it saves school administrative staff significant amounts of time is in relation to requesting payments from parents," Garrett told The Educator.
"Usually this was done by printing out statements of account and permission notes, folding them, and then mailing these home to parents."
By saving days' worth of work in the office through the use of School Bytes, Garrett said this frees up office staff and senior executive staff to work on other things that make a difference in the classroom, rather than labourious administrative tasks.
Enhancing student safety
Greg Margossian is the founder and managing director at Saasyan. He said the need for his service came about when schools started requesting help with reporting, cyber-welfare alerts, and running investigations on student cyber behaviour.
"Saasyan is designed for ease of use by teachers, pastoral care teams and other school employees," he told The Educator.
"Our reports quickly and simply display what websites students are accessing, the searches they are performing, and provides online activity rating reports and visualisations to help busy educators quickly spot issues and identify students who are at risk."
Margossian said the service also provides cohort comparisons and even performs time to school period mapping.
"This makes it even easier to drill down to the required time period," he said.
'Let the experts handle ICT workloads'
Quah said schools should take a step back when it comes to managing ICT and let technology experts step in to handle this crucial area.
"When school leaders are inundated with running ICT services, procuring computers and setting them up, this distracts from their core mission of teaching and learning," Quah said.
"One possible solution for school principals is to use software-to-service from education technology companies. These are companies that have developed very specific solutions that address very clear needs and requirements of schools."