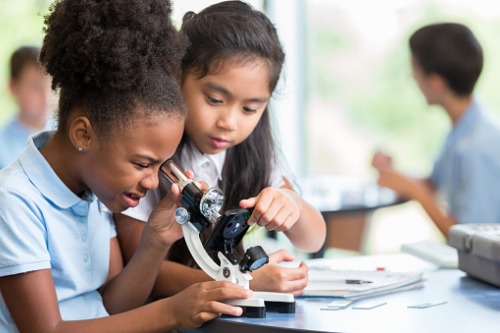 The NSW Government has announced that $18.5bn will go to the state's schools as part of today's 2019 State Budget.
The figure, up more than a billion on last year's funding allocation, will include $600m on top of a $6bn capital spend to build or refurbish 190 schools, and $1.3bn towards clearing the maintenance backlog at public schools by 2020.
The funding will also see 4,600 new teachers, psychologists and social workers in every high school.
NSW Premier, Gladys Berejiklian, said the record investment is part of the NSW Government's plan to have "the best education system in Australia, if not the world".
"We are delivering on our promise to provide a quality education to students, no matter where they live or what their circumstances may be," Berejiklian said.
NSW Treasurer Dominic Perrottet said the funding demonstrated the NSW Government's commitment to delivering a "world class education system" for the students of NSW.
Other Education Budget highlights include $120m over four years to expand before and after school care to make it available to all parents with kids at government primary schools and $500m over four years to support non-government schools in building facilities to provide more student places in growing communities
NSW Education Minister, Sarah Mitchell, said the Budget recognises the complexity of the states' education system.
"Not only is this Budget focused on continuing to deliver our record school infrastructure program and hiring new teachers – it also recognises the importance of mental health to student outcomes, as well as the crucial role that quality teachers play in educating our children," Mitchell said.
Don't celebrate too soon, say principals
The NSW Secondary Principals' Council (NSWSPC) said that while it welcomes the additional funding, it is crucial that money is allocated to the students with the greatest needs.
"The announcement of $18.5bn, up more than one billion on last year's finding allocation, is certainly most welcome. However, I would caution against celebrating too soon, what is most important is how and where the money is spent," NSWSPC president, Chris Presland, said.
Presland said OECD reports have highlighted that school funding policies play a key role in ensuring that resources are directed to where they can make the most difference.
"This is exactly what needs to happen with the NSW Budget announcement," he said.
Presland said the announcement by NSW Treasurer Dominic Perrottet which will see government departments, including education, being required to show how they are using taxpayer funding to improve outcomes "also requires further thought".
"No one in education is opposed to better outcomes, however it's a much more nuanced process than simply setting outcomes and targets," Presland said.
"It's a collaborative conversation and I think you will find the most effective targets are not those which are centrally-imposed, but rather discussed and negotiated and set by schools in consultation with their community."
Presland said there is also a risk that focusing on targets could lead to "artificial improvement".
"What a loss for Australia's future economic and social prosperity if education simply becomes about focusing on targets and outcomes without focusing on learning," he said.