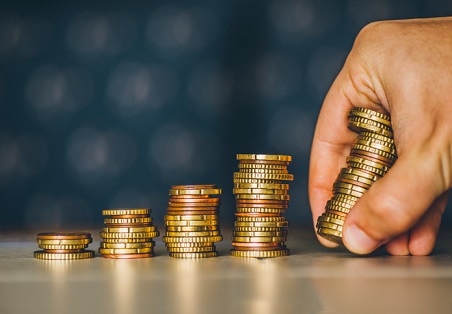 The cost of education has soared 61% in the past decade, dwarfing the 34% rise in wage growth in the same period, according to research released today.
The research, by ASG Planning for Education Index, revealed that for a child born in 2018, the estimated cost of a private education across metropolitan Australia is $475,342 (K-12).
The index used data from more than 13,500 families, with cost estimates based on tuition, uniforms, stationary and excursions.
On average, expenses at public school climbed by 23% (or $12,500) since 2008.
For parents sending their child to a public school up to Year 12, Melbourne was the most expensive city, with average fees close to $75,000. Sydney was the next most expensive, charging $71,614 in fees.
The least expensive city to educate a child was Perth, with average fees around $54,766.
The survey revealed Brisbane as Australia's most affordable city for a private education, $106,769 cheaper than the national metropolitan average. However, Brisbane is also home to Australia's most expensive faith-based education, being $11,187 more than the national metropolitan average ($240,679).
ASG COO, Bruce Hawkins, said the cost of education has risen at more than double the rate of inflation over the past 10 years and outstripped the growth in wages over the same period.
"This means that education costs are demanding a far greater share of the family wallet than in the past, placing more of a burden on the average family, already challenged by the rising cost of living," Hawkins said.
However, the Independent Schools Council of Australia (ISCA) executive director, Colette Colman, said that while ASG admit their school fee figures represent the upper ranges that parents can reasonably expect to pay, "they neglect to show just how small a proportion of Australia's Independent schools are actually charging the kind of fees that could contribute to those sorts of cumulative costs".
"ASG's fee estimates stated in 2017 the national metropolitan upper-range figure parents could expect to pay in secondary school fees is $20,898 per annum," Colman said.
"However, the most recent official data available data shows a median Australian metropolitan Independent school fee of $6,441 per annum. Nationally, 70% of metropolitan Independent schools are charging below $10,000 per annum."
Colman added that "fees in Independent schools vary greatly, with the majority of them much more affordable than modelling like ASG's suggests".
Related stories:
Private schools warn of fee hikes amid funding changes
Schools warn of big fee hikes