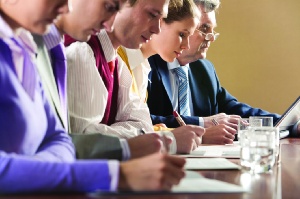 The Education Council met via video-link on Friday to discuss a number of key measures.
The outgoing education minister Christopher Pyne said that the Council has unanimously adopted the following key recommendations of a recent report on
teacher training
reforms:
National implementation of a test to ensure students completing initial teacher education courses are in the top 30 per cent of our country in personal literacy and numeracy;
Enhanced and more transparent selection criteria for prospective students of teacher education programmes;
Reaccrediting existing teacher education courses with a new strengthened and streamlined accreditation to ensure graduating students are classroom ready.
States and territories will engage with key stakeholders, including registration authorities and higher education institutions, to plan an appropriate transition pending agreement of the revised Accreditation of Initial Teacher Education Programs in Australia: Standards and Procedures, which will be presented to Education Council for consideration before the end of 2015.
There was also agreement on changes to the Foundation to Year 10
Australian Curriculum
content descriptions and achievement standards for English, mathematics, science, humanities and social sciences, the arts, technologies and health and physical education. Details will be published on the Australian Curriculum website in mid-October. There was also agreement on making the curriculum easier for parents to understand and more accessible for students with disabilities.
Council endorsed the
National Aboriginal and Torres Strait Islander Education Strategy
. The strategy maintains a strong national focus on Aboriginal and Torres Strait Islander education, while enabling jurisdictions and communities to determine and implement localised approaches.
The Education Council also endorsed ACARA's suggested improvements to
My School reporting
. Changes will include a new My School landing page with concise and accessible information and a review of standard text on all pages, to ensure that it is readily understandable by a range of audiences. A new measure of student attendance (the proportion of students attending 90 per cent or more of the time) will also be added to the My School website.
Ministers agreed on the scope for the drafting of a new national
Science, Technology, Engineering and Mathematics
(STEM) school education strategy, framed by a focus on the long-term outcomes for students.