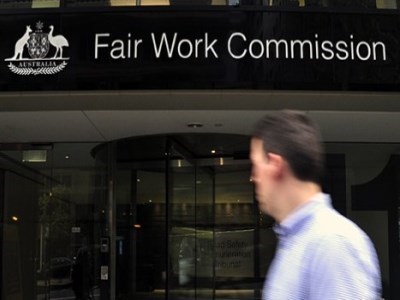 The Fair Work Commission (FWC) has ordered the
Victorian Education Department
to pay $87,000 to a "whistleblower" primary school teacher who was sacked last January.
Amara Somasundaram, a teacher at Sherbrooke Community School, located in Sassafras, Victoria, was sacked last year for reading a prepared statement to a whole school meeting, sending four emails using the school staff distribution list, and for a "disgraceful" interaction with another staff member.
However, in the ruling handed down on Tuesday, the FWC ordered the Department to reinstate Somasundaram and reimbursed her for legal costs and other out-of-pocket expenses.
In a bizarre twist, the Department continued to argue the dismissal was valid even after conceding that it could be found to be harsh, unjust or unreasonable.
This led the Commissioner, John Ryan, to liken the Department's behaviour to that of two Monty Python characters; the pet shop owner who insisted his dead parrot nailed to its perch was only sleeping; and the Black Knight who insisted that losing an arm "Tis but a scratch", no arms "a flesh wound", and with no limbs left said "We'll call it a draw".
"The same sense of absurdity is found in the actions of the [Department]," the Commissioner said.
This latest FWC ruling comes at the end of a period of tension between Somasundaram and the Department.
In June 2011, Somasundaram took workers' compensation leave, returning to the school in November 2013 when a Department-appointed doctor advised her that a mediator should minimise further tensions among the staff and a potential deterioration in Somasundaram's health.
However, in October last year, the then Fair Work Commissioner, Anne Gooley, found that the mediation did not occur and that further tensions arose.
In March 2014, Somasundaram told the Department that leading teachers were being appointed without due process, but the Department did not respond to Somasundaram's email, instead launching an investigation into what it claimed was her own "unprofessional and inappropriate behaviour".
The school's then acting principal, Sue Holmes, has conceded appointments were not done properly.
Gooley said the Education Department had let down the entire school community by not taking an active role resolving the school's problems and said it should have offered guidance to Holmes when Somasundaram returned to work in 2013 as she had only been in the role for a short time.