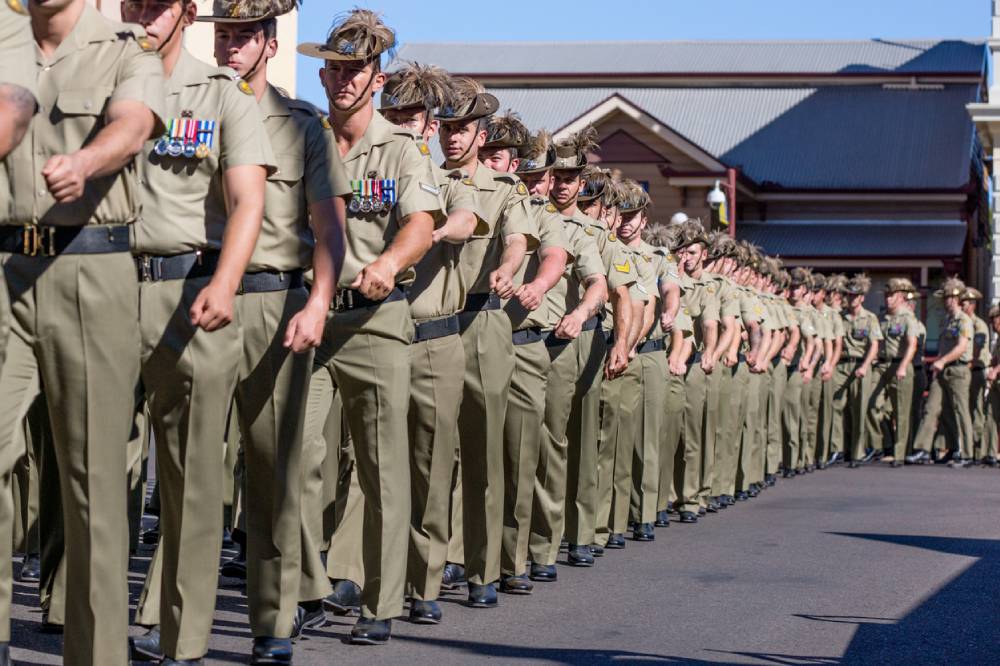 Last week, a furore erupted when Federal Education Minister Alan Tudge remarked that he doesn't want students to leave school with "a hatred" of Australia during an interview with the ABC's youth radio program 'Hack'.
Minister Tudge has been a vocal opponent over some elements of the proposed new curriculum, namely changes to the history curriculum that he believes paints Australia in a negative light.
According to the Minister, failure to learn about Australia's "great successes" could mean that fewer could be compelled to take up arms in the event of another major military conflict.
Under the proposed changes to the history curriculum, a section of Year 9 history pertaining to World War One includes "the commemoration of World War I, including different historical interpretations and contested debates about the nature and significance of the Anzac legend and the war".
Minister Tudge said his issue with the new curriculum is that it implies ANZAC Day is a "contested" day and asks students to debate the difference between commemorating and celebrating it.
"It wants people to instead of just accepting these for the things which they are, such as ANZAC Day, to really challenge them," he said.
"This country is a magnet for millions of people who want to come. Now, why is that? It's not because we're this horrible, terrible, racist, sexist country. It's because we're one of the greatest egalitarian, free countries in the world."
Several prominent education experts recently responded to the Minister's comments in an article shared by the Media Centre for Education Research Australia (MCERA).
One of them was Professor Susanne Gannon, an expert in educational research whose research focuses on equity issues in educational policy and practices. She says for an Education minister, Alan Tudge "seems to have a strange misunderstanding of the purposes of education."
"Choosing to present Anzac Day as 'sacred' and monolithic reveals an allegiance to simplistic ideas of the past, erasure of the experiences and histories of many in our communities, and a complete misunderstanding of historical consciousness and historical thinking that are foundational to the discipline of history," Professor Gannon said.
"We have committed in this country to 'relevant, contemporary and engaging curriculum' for the diversity of students and communities that form modern Australia."
Professor Gannon said education is "a cornerstone of a vigorous and healthy participatory democracy."
"Young citizens who are prepared for such a democracy need to have learned to investigate, explore and contest ideas, in rational, honest and open ways that allow us to critically consider and evaluate multiple sources of evidence."
'We can love more than one place, culture and language'
Associate Professor Nichols is from the Centre for Research in Educational and Social Inclusion at the University of South Australia.
She says that while it is encouraging that Minister Tudge believes in the importance of openness to different perspectives, particular those of Aboriginal peoples, his recent remarks are "reflective of a negative orientation to diversity – one which sees it as a threat"
"This view assumes that each individual can only feel loyalty to one primary allegiance," Assoc/Prof Nichols said.
"While some individuals do feel a strong and singular cultural identity and one which is aligned with a nation, our school's children and their families often find it in their hearts to love more than one place, culture and language."
Assoc/Prof Nichols pointed out that this was one of the findings of a recent research project 'Language and Learning Transitions of New Arrival Youth".
"I would encourage Minister Tudge to spend some time speaking with children and youth to learn what it means to be a globally connected, multilingual, citizen of Australia".
However, Professor John Fischetti, Pro Vice-Chancellor of the College of Human and Social Futures at the University of Newcastle, says the journey of free countries is continuous evolution and still means we can honour the tremendous sacrifice of the ANZACs.
"These things don't have to be mutually exclusive for new ways of knowing in a changing world," Professor Fischetti said.
"Minister Tudge is right, Australia is one of the greatest egalitarian, free countries in the world and our education and health care systems are among the best on the planet."
Professor Fischetti said we are on the verge of machines telling us to do rather than us telling them.
"That will necessitate a different way forward for our school curriculum," he said.
"As we move into the full-on reality of the knowledge economy and prepare people to be successful in the interconnected world, we should incorporate multiple ways our young people can demonstrate their knowledge and skills.
He said these skills include open-mindedness; critical thinking; problem-solving; collaboration; Aboriginal and Torres Strait Islander ways of knowing; and ethics and social responsibility.
"We shouldn't be frightened of these things. We should embrace them," he said.
"We can't have passive learners who complete an old-school curriculum and spend a great deal of their senior secondary years preparing to take 20th century exams."
The proposed changes to the curriculum are due to be approved before the end of 2021.