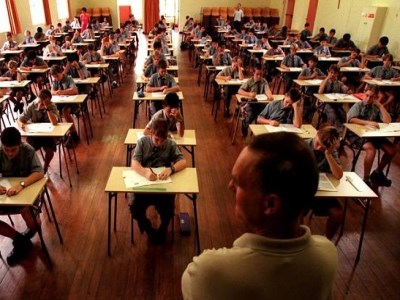 NSW Education Minister, Adrian Piccoli, has warned that the Federal Government risks making the biggest mistake in education history if it shifts responsibility for school funding to the states.
The proposal was made by Prime Minister Malcolm Turnbull last week during an interview with Radio National. However, under such a move, the Federal Government would continue funding non-government schools.
"That would be the biggest mistake in education policy - probably forever," Piccoli told Fairfax today.
Birmingham hit back at Piccoli, saying the NSW Government was offered the opportunity to raise taxes which would pay for extra school funding at last week's COAG meeting, but rejected it.
"Rather than seeking to play class warfare over school funding, perhaps Mr Piccoli should acknowledge that he completely controls decisions over funding allocations to each school," he said.
In a statement today, the NSW Teachers Federation (NSWTF) came out in support of Piccoli, saying he was making "a principled stand" on behalf of public school students in calling for the Gonski funding model to be honoured.
In a speech to the Independent Schools Council of Australia (ISCA) last month, Federal Education Minister, Simon Birmingham slammed the states for "failing to invest in their own schools".
"The federal per student funding for students in state government schools is 66% higher, in real terms, than 10 years ago, yet some states still have the gall to say there's a funding crisis," he said.

"If there is, then the blame rests comfortably on their heads ... the states cannot and should not be let off the hook for what is ultimately their prime responsibility in terms of how much they spend and how they allocate their spending.

"This is especially the case for those states who scream loudest for more money, yet invest the least themselves."