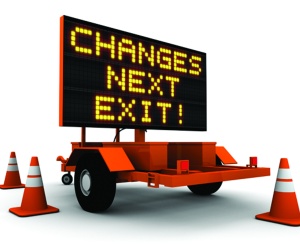 Canvas predicts that analytics, open technologies, employability and 24/7 access will shape the education market next year.
Researchers for Canvas, the Virtual Learning Environment, have pinpointed four education trends for the year ahead. They predict that these developments, all driven by digital disruption - analytics, open technologies, preparatory education and 24/7 access to course materials - will force academic institutions to re-evaluate the services they offer with a focus on enhancing the student experience.
1. Analytics: Harnessing the power of data
A decade ago, it was easy to find education leaders who dismissed student achievement data as having only limited use for improving schools or school systems. Today, we have come full circle with the education industry broadly embracing data-based decision making and research-based practice. In 2017, Canvas predicts the education market will adopt analytics-based modeling, using data to make more accurate predictions about performance. They also expect a shift towards big data, where sharing machine data between schools will allow for insights at the industry level, not just the institution level.
But, researchers warn, this enthusiastic embrace of data must not move the industry directly from blind resistance to performance measures with an inflexible reliance on metrics that uses data in a passive way to predict success. Rather, success will depend on how schools harness data for good and turn tests and measures into actionable insights. Being able to alter teaching quickly to address student needs can increase student engagement and motivation, and ultimately, improve results.
And while the concept of big data spells automation for many, the Canvas research team sees teaching staff as holding the key to data success. It will be the teachers, they say, who emerge as the real heroes of the year ahead by using data wisely to intervene or encourage, and to transform teaching and learning.
2. Open technologies: The year of open source
Tech experts are united in the view that schools and colleges can reap the same benefits of virtualisation and cloud services as their counterparts in commercial industries. But despite this assertion, many schools have been reluctant to embrace this new technology. In 2017, we'll see lingering concerns around privacy and security diminish as institutions build closer relationships with technology providers, working in partnership to build systems that are adaptable, safe and able to evolve within an agile ICT environment. Cloud computing will help unleash the next wave of tech-enabled innovation in schools by enabling educators to change the way that courses are delivered to a new generation of tech savvy, social students.
In 2017, we will also see other tech providers following Canvas' lead as they embrace open technology and move away from a proprietary model. As the industry asks, which is better: a product created by a handful of developers, or one built by a community of thousands?" the role of collaboration in technology development will become more pressing and prominent. A move to open source will lead to bold innovation and will empower schools to shape the products they buy to meet their own challenges.
3. Preparatory education: Teaching for life
Global research by Canvas showed that just 10% of students believe that their education adequately prepares them for the workplace. Pressure from students, combined with an increasing need for institutions to demonstrate the return on investment from education will put renewed focus on employability in 2017. Higher education institutions particularly must adapt or die, demonstrating their value by fuelling the economy with graduates primed to succeed at work.
Whether it's changing curricula to allow for lengthier work placements or updating course materials to ensure relevancy, there are many ways universities can adapt to focus on employability. But the key, asserts Canvas, is to ensure students are primed for lifelong learning. Instead of teaching students to be critical thinkers and problem-solvers, teachers are too often asking them to memorise facts and regurgitate rote materials. In 2017, institutions at all levels must redress the balance, helping to create a learning environment that teaches the skills needed for employment and citizenship—instead of focusing on classroom tests and measures.
4. 24/7 Student experience: Always learning
With students calling for always-on access to course materials, institutions will demand improved availability from their technology partners.
Cloud computing or managed services will again prove appealing as institutions realise the value of consumption versus ownership. But maintaining uptime and data integrity requires trust, which many technology vendors will have to build with the schools and colleges they serve. When selecting a partner in 2017, institutions must navigate those issues, considering uptime, reliability and a partner's credentials to ensure that they have robust disaster recovery procedures.
Jared Stein, VP of research and education at Canvas, said, "Our 2017 outlook covers a diverse range of issues but all our predictions are shaped in some form by digital disruption, the global force that continues to drive nearly every industry. But while many sectors have embraced this tech-driven opportunity to re-invent themselves, the structure and processes of education institutions have remained largely unaltered. The year 2017 presents an opportunity for educators to catch up. For us, the year ahead is 'do or die' for educators who have a clear opportunity to dramatically enhance teaching and learning, and to deliver more value to students through the proactive and strategic use of technology."