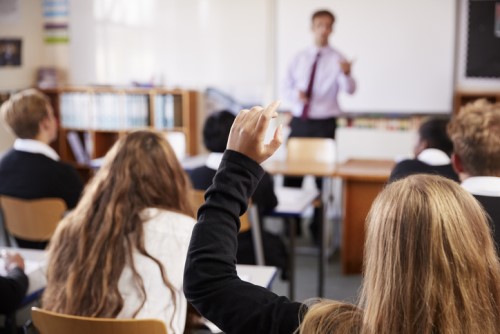 The Educator recently asked senior members of the profession from all over Australia to share their goals for 2019, their plans for achieving those goals and the challenges they expect to face in executing those plans.
Adapting to changes in curriculum and funding was the top challenge identified by education leaders who took part in The Educator's annual survey of the sector. Respondents also named keeping up with new teaching methods and increasing enrolment numbers as key concerns.
These issues are made even more challenging by mounting administrative demands that are diverting school leaders' attention away from the classroom. That's especially true in smaller schools, where respondents named not having an assistant principal to help with administration work as their top challenge.
Leaders of small schools also bemoaned the lack of funds to hire ES staff to support children with autism or other special needs.
Meeting the needs of 21st-century learners was the driving force behind many of the challenges school leaders are currently grappling with, from implementing a school-wide digital curriculum to transitioning from blended to personalised learning.
There's no doubt that school leaders are constantly dealing with varied and complex issues, and they place as much importance on upgrading teaching methods as they do on looking after the mental health of their staff and students.
Keeping up with rapid change
Staying relevant amidst rapid changes remains a prominent challenge for Australian schools.
According to survey respondents, who gave it a score of 4.13 out of 5, adapting to government and regulatory changes to curriculum and funding is the primary challenge their schools will face in 2019. School leaders in NSW expect these changes to intensify in the latter half of 2019 on the back of the NSW Curriculum review.
Not surprisingly, several respondents felt regulatory changes are out of touch with day-to-day realities.
"Government changes are not reflective of what is really needed," one respondent said.
"Governments need to listen to the coalface. Put a learning assistant in each classroom instead of introducing new changes."
Another respondent believes government changes are "getting more hostile to Christian schools".
Another common theme is that school leaders don't have adequate time or resources to adjust to changes.
"I love change, but too often we have change imposed without adequate thought being given to the impact the extra workload has on staff at all levels," one respondent said.
Another school leader echoed that sentiment, noting that implementing change "takes a lot of time and distracts teachers from other important areas of focus".
The full report is contained in the upcoming 5.1 issue of The Educator Magazine, which hits desks later this month.