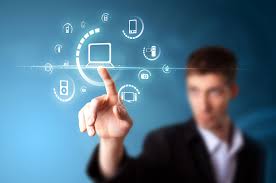 Telstra Country Wide has 'unmetered' a further series of key education websites for digital broadband users in a bid to bring down the costs of schooling in the bush.
The move to unmeter a range of education websites means that remote and rural residents will be able to access the sites without having to use any data on their internet allowances.
Last July, the Isolated Children's Parents Association welcomed an announcement that some remote students were about to receive unmetered access to a set of educational websites. Addressing the 2015 ICPA conference in Brisbane, Telstra Country Wide executive director Andrew Coull told delegates that the telco had listened to concerns expressed by families in remote areas. He said the firm had developed a new package which would feature unlimited downloads from a total of 38 educational websites.
The new sites to be offered in an unmetered fashion are in addition to the 21 already on the list. "This was in response to a motion made at last year's conference and following a visit to the Alpha region in Queensland where the ICPA and local families talked about what was most important to them," Telstra Corporate Affairs Communications group manager Michael Zappone told The Educator.
"In order to address one of the challenges regional and remote communities face in order to provide children with the best possible tools and support to further their education, [we are] adding value to their broadband allowance through the unmetering of educational websites," added Zappone. The list of unmetered education sites now includes:
Queensland
Department of Education
and Training:
www.det.qld.gov.au www.education.qld.gov.au
WA Department of Education and Training
www.det.wa.edu.au
SA Department for Education and Training
www.centra.sa.edu.au
"These sites were identified with the ICPA and a number of Departments of Education and we may change sites from unmetered to metered at any time," noted Zappone. "We will continue to monitor and refine the websites included and make changes… as appropriate."
Zappone said that customers would not need to do anything to qualify for unmetering.
"When accessing these sites, Telstra Mobile Broadband users as well as BigPond Broadband members on ADSL, cable or mobile broadband plans will automatically be able to access downloads, video streams and editorial content without affecting their monthly usage limit."
by Richard van der Draay