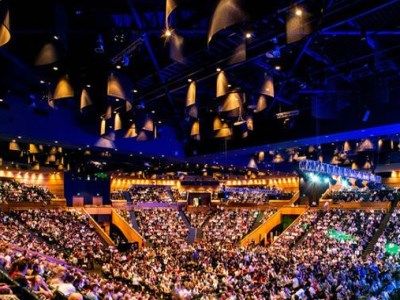 EduTech – the largest education event in the Southern Hemisphere – kicked off today at the Brisbane Convention Centre, bringing together a range of education experts, technology providers and teachers.
There will be more than 8,000 attendees at the
event
who will take part in eight congresses, eight post-congress masterclasses and a series of other conferences that will discuss how technology is playing an increasingly significant role in education.
Keynote speakers include world-renowned game designer and innovator, Jane McGonigal, former Telstra CEO, David Thodey and global education technologist, Kathy Schrock.
The event, which runs from 30 May until 1 June, will begin with a talk by neuroscientist and author, Baroness Susan Greenfield, on how the digital world will change the way we think and learn.
There will also be a panel dedicated to students discussing how technology is impacting on their learning, exploring questions such as: '
are all screens created equal?',
'"
it's not what you do, it's the way that you do it" or is it the other way round?'
and '
is the tech you use at school the same as the tech you use in the real world? Does it matter?'
Day two will explore topics such as 'weaving information literacy skills to engage learners', 'professional development for the 21
st
Century teacher' and modern learning spaces.
The expo is free to visit and includes:
TeachMeets
Maker Playground
Free PD Seminars
Win A Car competition