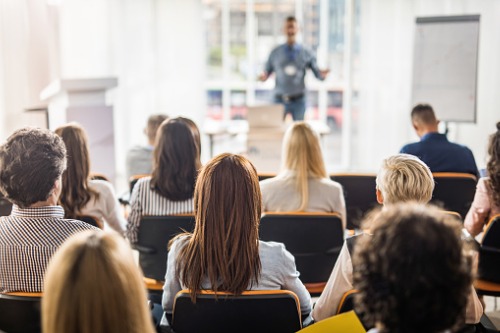 by Emeritus Professor, Dr Gary Goh
In organisations, human capital is its greatest asset and the biggest key to achieving business objectives.
Training prepares people to perform in a highly competitive work environment.
Here are some training and development practice tips for organisations.
1. Learning Culture
In a learning culture, management and human resource department work together to define the values, processes and practices that employees, departments and the organization can use to increase their performance and competencies.
A workplace with a learning culture is one that supports and values learning, views workplace learning as an investment rather than a cost.
A learning culture encourage, reward and provide opportunities for learning, provide opportunities for staff to develop relationships with professionals in other organisations and services in order to facilitate 'cross-fertilisation' of skills, knowledge and ideas.
The knowledge and skills acquired and applied by employees is shared freely in a learning culture, creating a sustainable and adaptable organization.
2. Soft skills training
To maintain the continued health of an organisation, management must have succession plans and target employees who can take over future leadership roles. Training on leadership development, communication and problem-solving skills need to be considered.
3. Communication skills
Train staff in soft skills such as emotional intelligence, collaboration and negotiation. These can foster employee retention, improve leadership, build a meaningful culture and social environment.
4. Gamification
Unwitting organisations will scoff at the notion of gamification because of the beliefs in turning training programs into video games. However, gamification is simply a process of building a progressive reward system into training that imitates modern video games. It motivates the learner.
5. Employee benefit and talent acquisition
Training and development play a critical role in engaging and retaining employees. Leverage training as an employee incentive and add it to employee benefits package alongside retirement and health and wellness options.
6. Learner-centric versus content training
Training which focus solely on content is 'one size fits all' which made it difficult to engage with the learner. Focus on the learner, including his or her experience, work environment, performance and technological fluency, to create a training program. Any effective training program is one developed for the individual and offers activities to share their experiences.
In determining the most appropriate method for building professional capacity, careful consideration needs to be given to the intended purpose of the training and development and to the learning needs of individuals.
7. Develop a reflective culture
A workplace with a reflective culture is one that encourages reflective practice amongst staff.
Reflective cultures and learning cultures work hand in hand.
Learning occurs when professionals are able to reflect upon the work they are doing.
Some examples of a reflective culture include:
promoting and encouraging dialogue between staff for the purpose of problem solving;
critical thinking about the impact of one's actions on others.
8. Apply the principles of adult learning
The principles of adult learning need to be considered when undertaking any form of capacity building. Adult learning is most effective when:
learners are free to direct themselves and are able to be active participants in the learning process;
the knowledge acquired is connected to participants' experiences as well as relevant and practical;
the program is goal orientated; and
there are opportunities for participants' voices to be heard and their opinions to be expressed.
Emeritus Professor (Dr) Gary Goh is an Author, Educator and Entrepreneur