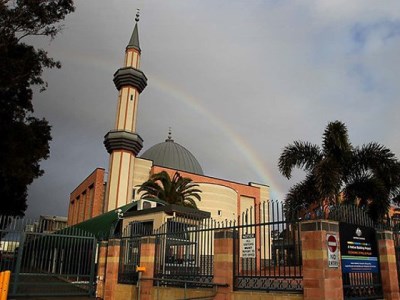 Less than a week after facing insolvency, the nation's largest Islamic school will now remain open for another term.
The move came after the Federal Government agreed to adhere to a Federal Court order handed down last week to release $5.2m in funding to Sydney's Malek Fahd Islamic School.
The school has 2,400 students and 200 staff, and has been fighting a Supreme Court case against the Federal Government over $19m worth of funds, which were revoked following the findings of an audit earlier this year.
In April, the Administrative Appeals Tribunal (AAT) ordered that the school's funding be restored ahead of an appeal by the school, but last week the Department refused to release the funding, citing non-compliance by the school.
Officials from the Federal Education Department visited the school on Thursday and Malek Fahd's interim board chairwoman, Miriam Silva, confirmed on Friday she had been told the payment would be made.
"As always we are committed to satisfying all requirements under the (Australian Education Act) to ensure that our school is compliant," she said in a letter to parents.
An Education Department and Training spokesman later confirmed the school would be paid what it was "entitled" to for the April quarter.
Malek Fahd's lawyer, Rick Mitry, told
The Educator
last week that local doctors told him that there had been a "dramatic increase" in the number of young children having
panic attacks
over the uncertainty they faced.
"As Malek Fahd's counsel, Ian Coleman, said on Tuesday, the Commonwealth is threatening to take away the future of 2,400 students, 200 teachers and the school's contractors," he said.
"The impact on the local community having to take on all of these students would be horrendous," he said.
Despite the school's latest reprieve, two further payments due this year – reportedly worth $10.4m – are still in doubt should the Federal Education Department deem the school not-compliant with financial and governance rules.
In a statement last week, the Department said that as part of the Federal Court orders, the Malek Fahd must commence proceedings against the Australian Federation of Islamic Councils (AFIC) to recover all money that is owed to the school.