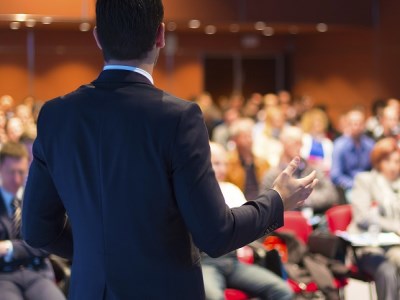 Western Australia's principals are calling for legislative changes which would allow mandatory jail terms for those who assault school leaders.
The Western Australian Primary Principals' Association (WAPPA) president,
Stephen Breen
, said that such laws are already in place for public officers like police and should now be extended to principals and deputy principals.
"I don't think that people realise that principals and deputy principals are eight times more likely to experience a violent assault than the general population. On behalf of our members I'm calling for a zero tolerance approach. Enough is enough," Breen said in a statement today.
"All it would take is the stroke of a pen to ensure that principals and deputy principals have the same protection as police officers, prison officers, Public Transport Authority security officers, ambulance officers and contract workers."
Research shows that the issue of increasing violence and threats of violence against school leaders is a state-wide issue in Western Australia and is taking place in both public and private schools.
"The lack of action by the authorities has adversely affected the quality and quantity of our educational leaders. Fewer teachers are aspiring to the role of school leader and without strong and credible leadership, educational outcomes may be negatively impacted," added Breen.
Education Departments 'non-responsive'
Last month,
Australian Catholic University
(ACU) associate professor, Dr
Philip Riley
, slammed education departments for not doing more to provide the kind of support principals have been demanding for years.
Riley's comments followed the
result
of an 18-month WorkCover investigation on Saturday which found that work-related stress contributed to the suicide of former Melbourne principal, Dr Mark Thompson in December 2014.
While Riley acknowledged proactive measures by the Western Australian
Department of Education
to improve principal health and well-being, Riley said the
Victorian Education Department
and several others had been lagging in this area.
"State education departments need to do more for principal health and well-being in general. The other departments I've briefed understand this, but only a few are making good progress," he said.
Assaults on school leaders on the rise
The most recent national Principal Health and Well-being Survey found that violent assaults increased from seven to eight times the rate of that experienced by the general population.
Across Australia in 2014, more than 30% of principals and deputy principals experienced physical violence. The prevalence of threats of violence in Western Australian schools was 43%, the highest since 2011.
Threats of violence against principals and deputy principals increased from 4.9 to 5.3 times higher than the general population.
Breen said he had met with "a number of government representatives" on the issue, but added "the necessary action" had not yet been taken.
"WAPPA members will now be publicly calling for this protection," he said.
"Respect starts at home and that's why we're calling on the people of Western Australia to support our principals and deputy principals and to send a strong message to our decision makers that workplace violence and intimidation are completely unacceptable."