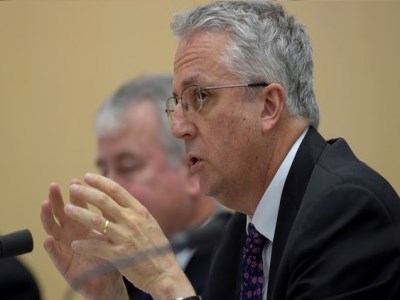 Mark Scott, who spent 10 years as the
ABC's
managing director, is about to take up his new role as head of the NSW
Department of Education
.
Scott – who stepped down from the ABC's top job in April – will replace former secretary, Dr Michele Bruniges, who is now the head of the Federal Department of the Education.
A statement from the NSW Premier's office recognised Scott's background in education during the 1980s.
"Mr Scott was a teacher at St Andrew's Cathedral School before working in senior roles for two education ministers in the Greiner Government, Virginia Chadwick and Terry Metherell," the statement said.
"He then completed a Master of Public Administration at Harvard before joining Fairfax as a journalist, rising to senior editorial and executive roles, then moving to the ABC."
NSW Premier, Mike Baird, said Scott's appointment would further reinvigorate the senior executive of the NSW public service.
"Along with promoting outstanding young talent from within the service, we have sought out the best and brightest from the corporate world," he said.
"Like Rob Whitfield, who took the reins at Treasury last year, Mark is ready, willing and able to bring the fruits of his immense experience to the benefit of the entire NSW community."
In a statement, Scott said he saw "no more important opportunity than working alongside the teachers of NSW and the staff of the Department to improve teaching and learning in our schools".
Education Minister
Adrian Piccoli
said he looked forward to working with the former ABC chief.
"I look forward to working with Mark to continue delivering the most comprehensive set of reforms of school education in a century," he said.
"Our focus remains on improving student results and delivering the skills base needed to grow the NSW economy."