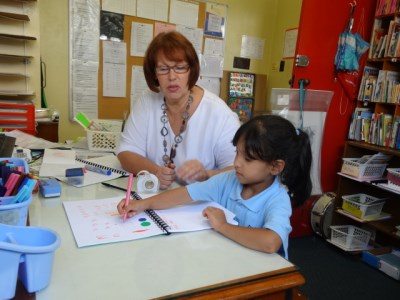 There are calls for a controversial reading intervention program, which has been used in 960 NSW public schools since 1984, to be dumped after the state's own education department found it was going more harm than good.
The controversial program – called Reading Recovery – has been running in schools for more than two decades.
However a government-led evaluation of the program's effectiveness by the NSW Department of Education's Centre for Education Statistics and Evaluation found that it was helping just one-in-three students.
The man who led the evaluation – Professor Kevin Wheldall from Macquarie University – is now calling on the state's Education Minister, Adrian Piccoli, to scrap the program altogether before it is again rolled out this year at a cost of more than $50m.
"Minister, for the sake of the children for whose education you are responsible, I urge you to show regard for the research findings on Reading Recovery, including those from your own department," he wrote.
"(And) to provide educational leadership by discontinuing the earmarked funding for this progra­m of marginal utility."
However, Lila Mularczyk NSW Secondary Principals Council (NSWSPC) president, told The Educator that in her experience parent and teacher commentary around the program had been "most impressive".
"Teachers involved in the Reading Recovery Program have spoken of the significant and valuable professional development for themselves. This of course translates back into the classroom for a greater number of students," she said.
"The Reading Recovery Program is but one of a suite of programs used in Primary Schools to support early literacy development."