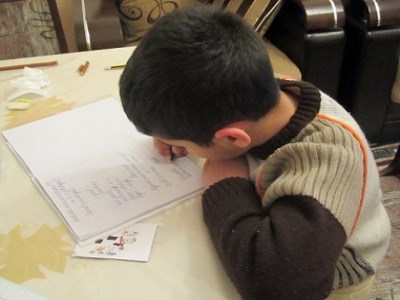 Students at a Melbourne primary school were left scratching their heads when given a bizarre homework assignment recently.
The assignment, given to Year 5 students at Mount Waverley School, asked students to assess quirky inventions such a "tie flask", used to conceal alcohol, and "anti-pervert" stockings, which are covered in fake dark hair.
One 10-year-old student reportedly had to ask his parents: "What is a pervert?".
Another invention included a coffee cup which doubled as an iron. The illustration showed a woman in her bra demonstrating how it worked.
The teacher asked the students to draw the inventions in their homework books, consider why they were created, and how well they would sell. However, the assignment was soon withdrawn after complaints from parents.
In a statement sent to parents, the school's principal, Greg Paine, said the task was "sent in error and had been deemed inappropriate".
"It did not meet school values and we are in the process of conducting a thorough investigation and will put in place steps and actions to ensure it doesn't happen again," he wrote.
Paine told the
Herald Sun
it was an "honest mistake and the school sincerely apologises for the oversight".
A spokesman for the Education Department, Alex Munro, said the department was "confident the school has taken the necessary steps to stop this type of unfortunate incident happening again".