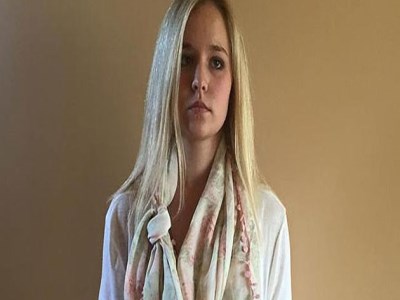 Woodford County High School in the US state of Kentucky made international headlines this week over something that should have never even made the local newspaper – enforcing its dress code.
However, as you might suspect, there's more to this story.
The girl's mother, Stacie Dunn said that when she was called to her daughter's high school from work, there was an entire group of female students waiting in the office, because they were told they were in violation of the dress code for the same reason.
Their offence?Displaying her collarbones.
Bewildered and enraged, Dunn took a photo of her daughter's outfit and posted it to Facebook, writing:
"I had to come to the school because according to her school principal what she is wearing is out of dress code and inappropriate for school. When I got there I found a group of female students standing in the office due to being out of dress code also.
"This is ridiculous!"
Dunn's daughter was informed that at the school, girls' shirts must cover their collar bones because seeing that area of a girl's body might be a distraction to the boys in the school.
But wait…it gets weirder.
Even when Stacie gave her daughter a scarf to wear, the school told her the outfit was still "not modest enough" for the school's dress code.
Thousands of Facebook shares later, Dunn reported that the Kentucky school's principal finally discussed the dress code with a group of students following Dunn's post and that a new dress code proposal will go before the school board next week.