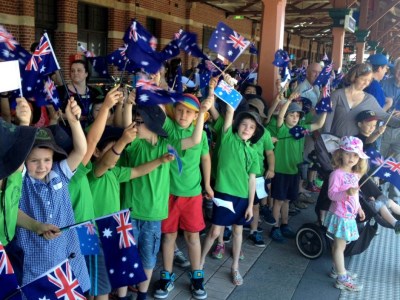 Having proud and patriotic schools is what Parkes MP, Mark Coulton, attributes to spending $9,611 on flags from July to December last year.
With the expense claims of our politicians in the spotlight following the Bronwyn Bishop
scandal
, Coulton said he was actually pleased to have spent so much money on flags.
Coulton pointed to the many small "proud and patriotic" schools in his electorate as the main reason why so many flags had been given away.
"Every school needs a flag whether they have 300 students or three students," Coulton told
The Daily Liberal
.
"There are so many smaller towns with smaller schools in my electorate, along with other community groups, all of whom want a flag."
Along with the Australian flag, Coulton said he also has the Aboriginal flag and Torres Strait Islander flags to give away.
"We give a lot of Aboriginal flags and Torres Strait Islander flags away during NAIDOC Week, which is great," Coulton said.
"There is a cap in place for expenditure on flags and once we reached that we weren't able to give anymore away, so unfortunately some people missed out."
However, Coulton plans to resume the flag frenzy again soon.
"Now that we have moved past June 30, we should be fine again."