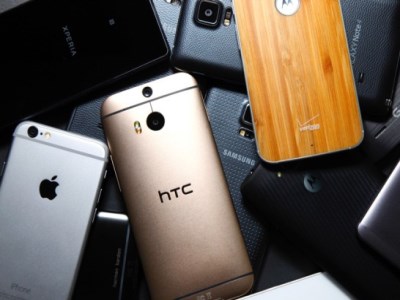 A teacher in Florida has been suspended for resorting to a jamming device to stop his students from using their mobile phones during class.
It was
reported
that Fivay High School teacher, Dean Liptak, decided to use the device in response to inattentive students who had been paying more attention to their mobile phones than to him.
Well, the jammer certainly did its job in restoring quiet. However, it wasn't just Liptak's classroom that experienced the mobile phone blackout.
Pasco County School District spokeswoman, Linda Cobbe, told WTSP-TV that telecommunications giant, Verizon, had paid a visit to the school after reports that mobile phone service was being interrupted in the area.
Some schools have taken to confiscating mobile-happy students' phones altogether, as one Philadelphia principal, Linda Caroll, chose to do in April.
However, on this particular occasion, the principal told the girl her phone was being taken away for
six weeks
, prompting an angry reaction from her father. To compensate, the principal offered the bewildered parent a flip phone so he could "contact her in emergencies."
The issue of students using mobile phones in class is surely a familiar one to teachers in Australia too. With jammers obviously out the question, principals and teachers might wonder what reasonable action can be taken to ensure that mobile phones do not distract students during class time.
Perhaps unsurprisingly, new
research
from Britain has showed that banning mobile phones from classes altogether can greatly improve student performance.
The discussion paper, released by the London School of Economics, found removing mobile phones from classrooms boosted test scores by 14% for low-achieving students.
A 6% overall improvement in academic results in the schools that had introduced a ban was also revealed.
While Liptak's methods were unconventional, it must be admitted…his intentions were noble.
HAVE YOUR SAY
: What is your school's policy against mobile phone use in class?