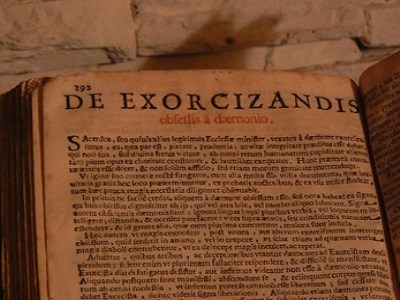 A secondary school principal in South Africa has been forced to apologise after performing an exorcism ritual at his school.
Principal, Richard Tlhako, allegedly sprinkled 'muti' – a South African term for traditional (but foul-smelling) medicine – around the school grounds in an attempt to exorcise demons from the area.
However, the smell soon began to permeate through the school's classrooms, which disrupted lessons and left students gagging.
Kgolodi Senior Secondary School's parent community said some children came home traumatised, but Tlhako said the complaints were designed to tarnish his name and that his apology should have been enough.
Muti is often used by elders to deter evil spirits from their homes, but the practice is unusual in schools.
"Strange things were happening at the school. I'm an African, so I had to do what I did but I won't do it again without permission from parents," Tlhako told Sunday World.
A teacher who wanted to remain anonymous for fear of victimisation accused Tlhako of being arrogant.
"His apology was not sincere enough. The fact that he violated our religious beliefs did not seem to bother him," she said.
"He was only sorry after we saw some strange stones and colourful herbs sprinkled in the classrooms and school grounds."
Naledzani Rasila, the local Department of Education spokesman, said matters of religion in schools are dealt with by School Governing Bodies (SBG) and management.
"South Africa is a country consisting of communities with different religious beliefs," Rasila said.
"Schools, SGBs and management should map the way forward in matters related to religion. Members of the SGBs are responsible for policies on how schools should be run."