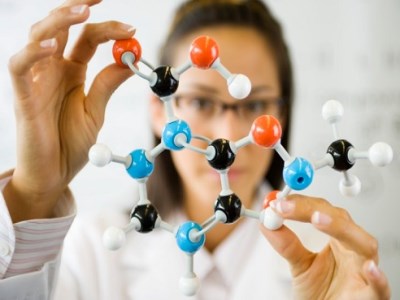 Female leaders will soon be sharing their personal career journeys to inspire students to pursue pathways in Science, Technology, Engineering and Mathematics (STEM) education.
And it couldn't have come at a better time.
According to a recent report by Australia's Chief Scientist, women comprise just 16% of the total STEM workforce, a glaring statistic that has resulted in an increased focus to improve gender parity from leaders and organisations across society.
Announced today, the "Women in STEM" program aims to connect students virtually with real-life mentors who have navigated paths to STEM success.
A cross-section of Australia's major employers committed to improving gender parity in STEM are engaged in the program by highlighting female role models at their respective companies.
Former Federal Education Department head, Lisa Paul, who now serves as Chair of the Day of STEM Education Advisory Board, said her team the Women in STEM are "outstanding role models for our younger generation" and "proof that women are leading the way in STEM".
Sonia Haque, Deloitte's mentor involved in the program, identifies social conditioning as one of the biggest challenges facing women in the STEM industry.
"We often talk to young individuals, especially women, about the challenges of entering and working in STEM careers – but instead we should be focusing on the positive aspects and benefits of working in such an interesting, dynamic and advanced area," she said.
Dr. Therese Keane, board member for the Australian Council for Computers in Education (ACCE) and the ICT Educators Board for the Australian Computer Society, will be speaking at the launch event on the application of the "Women in STEM" program in the classroom.
"As the new Digital Technologies Curriculum is rolled out in different formats across Australia, it is important that we leverage innovative programs like the Day of STEM to inspire students and connect what they are learning in the classroom to the exciting jobs of tomorrow," she said.
Over the course of the program students will build a personalised STEM Resume that summarises their career personality profile, favourite mentor journeys, important hard and soft skills for their preferred journey, a career roadmap and accomplishments in the program.
The program culminates with an interactive "Women in STEM Press Conference" that offers mentor perspectives on topics facing women in STEM and asks students to provide their own opinion.
The "Women in STEM" program is available free of charge for all students, parents, teachers and schools in Australia and is recommended for students in Year 7 - University.
Related stories:
Girls gain edge over boys in science
Good news for female STEM engagement