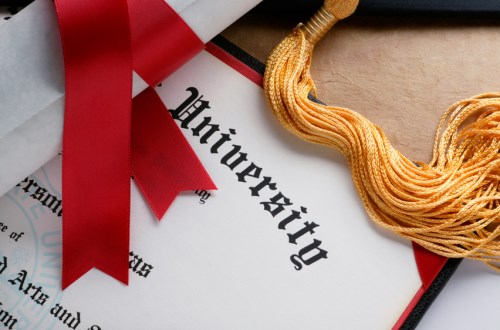 A new report has found that fewer teenagers plan on further study, with disadvantaged teens most at risk.
A smaller proportion of Australian teenagers are expecting to go to university or TAFE than they did 15 years ago, according to the new research from the Australian Council for Educational Research (ACER).
The survey found that in 2015, a total of 54% of 15-year-old students were aiming for a university degree. Around 3% were aiming for a TAFE diploma.
This was down from 2003, when 63% planned to go to university, and 8% planned to do a TAFE diploma.
However, Sue Thomson, deputy CEO of research at the Australian Council for Educational Research (ACER) said a decline in students' expectations of a university degree may not be cause for alarm.
"Instead, it may reflect expanding opportunities in other qualification areas, such as apprenticeships and other forms of vocational education," Thompson wrote in The Conversation.
"The decline in those students expecting to do a TAFE diploma may reflect fewer offerings in the TAFE sector."
What is alarming, says Thompson, is the disparity that remains between different groups of students – in particular, those related to disadvantage such as Indigeneity, low socioeconomic background and rurality.
"Having different expectations for future education can impact students' current experiences of education, influence their motivation, behaviour and achievement at school now," she said.
For example, students who know they won't be able to afford to move out of home to go to their chosen university may decide, consciously or not, to not put so much effort into their schoolwork if they can get into a different course at a local TAFE that requires a lower ATAR.
For young people, expectations for further study can also become a self-fulfilling prophecy, said Thompson.
"Those expecting to leave school early are more likely to do so. Students who expect to attend university are more likely to do so, and so gain access to improved social and labour markets outcomes," Thompson said.
"These include increased health and life expectancy, higher incomes and greater levels of wellbeing – the 'health, wealth and happiness' trifecta."
For policymakers, Thompson expectations may be of more practical interest.
"A society may wish to see the general education of its population increase, to provide more well-informed citizens, ensure a supply of adequately trained scientists, engineers or doctors, or raise basic standards of literacy and well-being," she said.
Related stories:
Students not prepared for future – report
Survey highlights school curriculum concerns