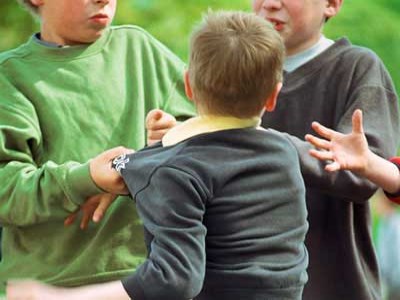 Addressing the Legislative Assembly, Education minister Joy Burch unveiled that there had been 176 occurrences of assault recorded in government schools in 2015 to date, in large part involving female teachers and classroom assistants.
While schools are not obliged to notify police of all incidents that are the subject of internal reporting, occupational health and safety analysis found that police had been informed on nine occasions, less than 0.7% of all cases of assault across a four-year period.
The records of assault mainly involved students hitting teachers and school assistants, and the data only includes incidents where contact was considered to have been intentional. The study found that women consistently endured more assaults than men in ACT schools.
During the 2014 school year there were 368 assaults, of which 323 were against female teachers and staff and 45 against males. Meanwhile, in 2013 there were 288 assaults recorded: 250 against females and 38 against males. In 2012, 275 recorded assaults took place: 229 against females and 46 against males.
And, in the first three terms of this year, 160 assaults have been recorded against females and 16 against males. Where there were fewer than five assault incidents recorded, some data for individual schools and school zones was not provided to ensure that schools or individuals could not be identified
More specifically, in the four-year period schools in north Canberra and Gungahlin school network saw the highest number of assaults recorded, with 376. The Tuggeranong school network recorded 290 assaults, while the south Canberra and Weston network had 250 instances of recorded assaults. The Belconnen network, meanwhile, recorded the lowest number of assaults in the period, with 184.
Burch told the Assembly data retrieved by Education Directorate officials found that just nine incident reports out of a total of 1294 mentioned the word 'police'. In the same four year period there were 31 incidents "involving verbal assault" in the territory's public schools.
The Education minister noted that it expected that schools reported every incident of assault against teachers and school assistants. "Notifiable incidents are required to be reported immediately to WorkSafe ACT and followed up within 48 hours by a written report," added Burch. "Supervisors are required to immediately report and isolate the scene until advice is received from WorkSafe ACT regarding investigation," she said. "Supervisors follow-up on the health and wellbeing of staff [and] students and investigate all other accidents or incidents to ensure staff safety and minimise the risk of any re-occurrence."
By Richard van der Draay