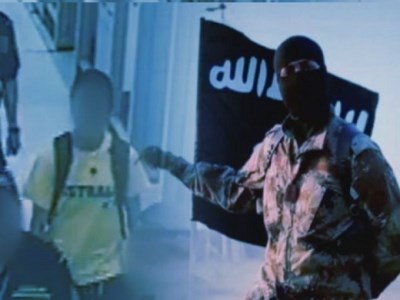 The Australian Multicultural Foundation (AMF) - which runs government-funded Muslim youth leadership and peer mentoring programs - has developed an online program to prevent young people from becoming radicalised.
AMF executive director, Dr Hass Dellal, told
SBS
that the program was developed in response to schools requesting more support in this area.
"We're now getting a lot of interest from school teachers who want to have an understanding about prevention as they do with any other prevention program," Dellal said.
"But more importantly where do they go for support and how do they recognise signs that may go beyond depression or results of bullying or drug addiction or criminality and how can it actually lead to this path as well."
Dellal added that the AMF is currently working with a group of young people who are developing a counter-narrative to the language used by extremist groups such as Islamic State.
"They (the children) want to develop a range of narratives themselves and be able to not just use these online but also in other formats so they can recreate situations and scenarios to then provide a counter-narrative to those scenarios that are provided by these other groups."
In February, a Melbourne principal claimed the parents of two students at a government school were fighting for the Islamic State in Syria.
The school and the principal were not named but Peter Kearney from the
Australian Principals Federation
(APF) told Fairfax Radio he believed the claim was correct.
"It would appear to be the case at this stage. I can't give you conclusive evidence but I can tell you that I'm very sure I believe the information that's been given," Kearney said.
The Federal Government is expected to announce the recipients of $1m in grants for community programs to help combat extremism as part of its $13.4m Living Safe Together initiative.
The initiative provides information on what communities and the Government are doing to build resilient communities that take action against violent extremism.