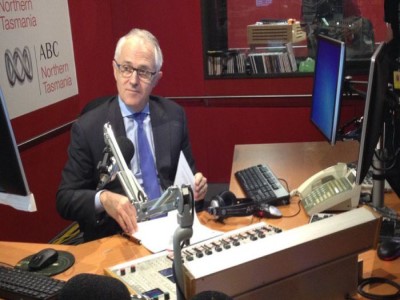 Prime Minister
Malcolm Turnbull
has fuelled speculation that the Federal Government may fund the final two years of the Gonski agreement.
Speaking with
ABC
local radio in Tasmania on Friday, Turnbull said the decision was being considered by the Federal Government "in the context of a very tight budget".
"Let me just say to you, the federal support for education right across the board is increasing and it will increase in the future, but the challenge is managing it in an affordable way."
Former Prime Minister, Tony Abbott, said the Labor government had only budgeted for four years of the agreement and that the final two years was too expensive to fund.
Prime Minister Turnbull said the needs-based funding model must be closely examined to ensure the schools most in need of the money receive it.
"What
David Gonski
was saying is we need more resources into education and it needs to be needs-based. Everybody agrees on that," Turnbull said.
"The debate is about how you address those needs, how do you ensure that the money goes where it's most needed?"
Correna Haythorpe, federal president of the
Australian Education Union
(AEU) was cautiously optimistic over Turnbull's remarks.
"Mr Turnbull today has also expressed his support for needs-based funding," Haythorpe said.
"This is exactly the point of the Gonski reforms, which recognise that we need to invest more in the schools that educate disadvantaged students."
When pressed to elaborate on further details, Turnbull indicated new Education Minister,
Simon Birmingham
, would be handling the details.
"I don't want to pre-empt what Simon Birmingham would say on that but I'd encourage you to talk to Simon, the new education minister, about this.
However, Federal Labor leader, Bill Shorten, dismissed Turnbull's comments.
"Labor's the only political party committed to needs-based funding," Shorten said.
"We believe fundamentally, that schools should be funded according to the needs of their students and the school resources, and all of the diverse backgrounds of the students which come to schools."