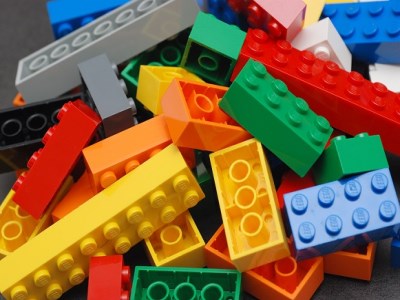 When schools choose a Learning Management System (LMS), it is primarily to manage and enhance all areas of a student's learning journey – but not every journey is reached the same way.
Technology is changing the way schools manage and interact with their communities, and with new and emerging LMS options entering the market, choosing a 'right fit' system can be a daunting task.
Key players in the LMS market include
Canvas
,
Schoolbox
and
Moodle
, each of which aim to simplify and enhance teaching and learning in the classroom.
In terms of important considerations principals should make before choosing an LMS for their school, Troy Martin, director of APAC at Instructure – the creator of
Canvas
– said asking how the technology will best support the current electronic lives of students and staff was "a vital question".
"Will the LMS promote high levels of adoption through being device-agnostic, providing equity for students with different devices?" he said.
"An LMS should unify the e-learning experience for students, and principals should consider whether it will put an end to the common problem of technology fragmentation in schools."
Changing times mean changing considerations
Martin pointed out that teacher-preferred tools also change over time, adding further considerations that must be made.
"Can the LMS support this change and commit to ongoing innovation and development in the platform? Once this criterion is met, principals have a great chance of introducing a highly-adopted, agile LMS into their schools," he said.
SCEGGS Darlinghurst, one of Sydney's most prestigious schools, recently adopted the Canvas LMS. The reason, according to Martin, was for its ease of use, as well as its connection with "high levels of adoption" of the platform for both teachers and learners.
"Canvas creates a unified student experience leveraging the best available resources, and allowing access on any device, at any time," Martin explained.
"Additionally, Canvas offers a strong integration via open standards, with key technology partners like Microsoft and Google extending the ROI on existing technology investment. All this occurs alongside an invigoration of pedagogy."
The opportunities the LMS presents for better teaching and learning can vary. However, Martin said the use of Canvas in high schools creates opportunities for higher levels of collaboration, both between teachers, between students, and between students and teachers.
"Canvas supports of individualising the student experience, and provides opportunities for problem and project-based learning principles and leveraging the power of mobile devices to support a flipped classroom model, should the schools wish to engage it," Martin said.
"One of the key benefits for teachers in using a sophisticated LMS like Canvas, is that it creates communities of practice for teachers, and allows technology to support the sharing of intellectual property within the school."
Principals must consider 'high-level goals'
With new and emerging options entering the market, choosing a 'right fit' is not always easy, explained Alaress director, Sean Richards.
Alaress – which created the
Schoolbox
LMS, portal and intranet – sees the value of its LMS in its combined versatility and user-friendly system. Its director, Sean Richards, told
The Educator
that while it sounds like the obvious first step, schools need to take a step back and establish what they really need.
"My recommendation to schools is to look at the high-level goals they are trying to achieve. Is it to improve communications, simpler in-house processes or more up-to-date information?" he said.
"After establishing those high-level goals, schools should then break the decision down into clearly defined system requirements. What we often find is schools are exploring their requirements as they go along, and they situation can become a bit of a muddle."