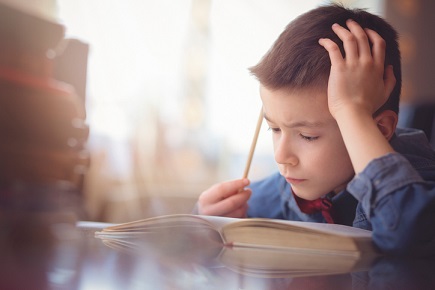 The Federal Government has announced a major funding boost for a pilot program designed at improving the literacy and numeracy outcomes of students in remote schools.
The announcement comes after the latest round of NAPLAN results showed a 2.04% decline in writing skills across all year groups since 2011.
While this issue is broad in scope, it is most felt in rural and remote schools where students are more likely to have developmental vulnerabilities – such as lower language and cognitive skills – when they start school.
This week, the Federal Government said its $4.5m funding increase towards the Flexible Literacy for Remote Primary Schools program will help turn this around.
The program supports the improvement of literacy results for children in remote primary schools with the introduction of two alphabetic teaching approaches: direct instruction and explicit direct instruction.
An independent evaluation of the program was recently conducted by the University of Melbourne's Centre for Program Evaluation, which found that the program improved attendance, school participation and student literacy outcomes.
Federal Education Minister,
Simon Birmingham
, said the additional funding would allow the program to extend into 2018 but added that more work needs to be done to refine how direct instruction and explicit direct instruction are delivered in different school environments.
"That's why we've asked
David Gonski
to lead a panel of education and policy experts to review how schools should be using the extra resources we're delivering," Birmingham said.
"That advice will complement the Independent Review of Regional, Rural and Remote Education we've commissioned to consider the key challenges for students, and how to boost their outcomes in study and training and ultimately, employment."
Earlier this month, a
report
by the Centre for Independent Studies (CIS) identified early literacy and numeracy support as a key consideration for schools who are about to get their share of the Federal Government's $23.5bn 'Gonski 2.0' funding.
"Intervention to help students who are underachieving in literacy and numeracy is more effective in early primary years than in later schooling," CIS education policy analyst, Blaise Joseph, said.
"In particular, primary schools should invest in training for teachers to improve teaching of reading and phonics instruction, which they do not receive from teacher education degrees."
Related stories:
Is the 'same old formula' harming student literacy?
Schools have 'dropped the ball' on literacy – expert