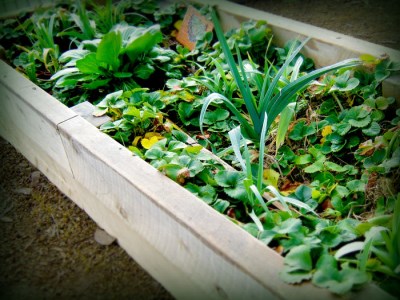 STEM education and its vocational benefits to students has been all the rage, but another less-noticed initiative has been quietly taking shape in southwest WA where a group of students have turned their market garden vegie patch into a business.
Students of Pemberton District High School in southwest WA, who started out growing and cooking food produced from their local vegetable patch, are now selling their wholesale produce at farmers' markets in two towns.
The project began when a Pemberton family, who upon hearing what the students had planned, last year donated a small patch of land across the road from the school for them to use as a market garden.
Since then, the students' market garden-grown vegies have been appearing on local supermarket shelves.
Pemberton's design and technology teacher, Charlie Chadorowski, told
ABC
the school was motivated to start a working agricultural program so that students could learn about local industry.
"We need to ensure the students understand that this is our base and the employment opportunities are growing in that area," Chadorowski said, who added there was "huge interest" in agriculture among the school's students.
"This is to get them interested and to develop skills in that area, and maybe point them towards tertiary studies in agricultural sciences."
Agriculture classes taught by Pemberton High School teacher, Matt Ryan, in the market garden are at capacity.
Student grown vegetable gardens have become increasingly common in high schools over the last three years, following the Federal Government's injection of $5.4m into the Stephanie Alexander Kitchen Garden National Program.
The program allowed 400 new schools to join the initiative, bringing the total number of participating schools to over 650.