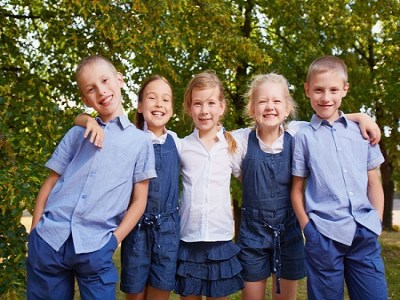 A new initiative aimed at improving the health and well-being of Victorian students has been unveiled.
Spotless, an Australian integrated services company, announced the launch of the 'Nudge' program, which encourages students to make good lifestyle choices when it comes to food and exercise.
The program, developed in collaboration with Nutrition Australia, incorporates nutritious menus and recipes created by dieticians and experts to reflect the needs of growing minds.
It uses food that enhances energy and focus levels, mood and the ability to learn. The program also has a full suite of physical and emotional well-being seminars.
Judith Blinkhorn, Spotless' general manager of food services and education, said healthy students are better learners.
"We also know how busy life can be, and that it can be hard to make the best choices regarding health and well-being," she said in a statement.
"That is why we are really excited about how Nudge can fuel learning throughout schools and promote healthy eating."
Blinkhorn added that Nudge is designed to be "a fun experience".
"It includes creative initiatives that promote physical activity and mental wellbeing, such as games, apps, challenges and educational lessons," she said, adding that every day, Spotless prepares nutritious food for more than 100,000 primary, secondary and tertiary students across Australia and New Zealand.
"The great thing about the Nudge program is that we can adapt it to suit the requirements of different schools," Judith said. "It really is about putting people first," she said.
Over the last two years there has been a renewed drive in some states to encourage healthy lifestyle choices in schools.
Clare Knight, manager of school programs at the Healthy Kids Association, told The Educator that leadership is lacking within the education department on this issue and that schools must be proactive about "food literacy".

"There is a need for leadership here – a champion within the education department who will raise the importance of food literacy as appropriate for schools to be involved in," Knight said.

"Then we might see improvements."
Related stories:
Schools have a role to play in student health