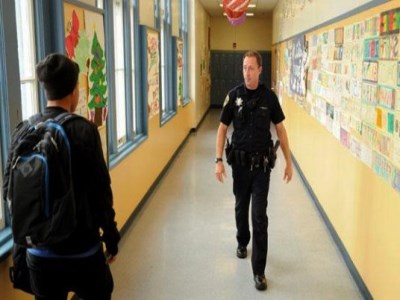 The mayor of the remote Queensland town of Aurukun has announced steps to improve the personal safety of its teachers, some of whom have
refused to return
to the troubled area.
The town's only school was closed last week following a spate of violence which saw 25 teachers and staff
forced to evacuate
the area over safety concerns.
On Friday a community meeting was held to discuss the spate of youth violence, which allegedly included an attempted home invasion of a teacher's house and a principal being threatened with an axe before having his car stolen.
Following the incident, the local police came under heavy criticism for taking too long to respond to calls for help. However, the decision of the town's mayor, Dereck Walpo, to provide full-time security guards at the school means that teachers now have on-the-spot protection.
Walpo told
ABC Radio
that while the situation in Aurukun might be stable now, he expects more violence and says money spent evacuating teachers would have been better spent on guards to ensure their safety and keep the school open.
"That money should be put towards the employment of full-time security guards within the school complex," he said.
In the meantime, other measures are being taken to safeguard the community and its teachers from potential violence, including five CCTV cameras linked to the town's police station.
Yesterday,
Queensland Teachers Union
(QTU) president
Kevin Bates
told
The Educator that
a number of other communities in remote Queensland occasionally experience similar issues, but added that as with Aurukun this was "a sporadic issue".
"Periods of intense unrest interspersed with quiet times based on issues within the community and brought into the community through government policy, etcetera," Bates said.
"A reality highlighted by the Aurukun situation is that public sector unions as a whole need to develop a more comprehensive response to the challenges of living and working in remote communities."
At the Queensland Council of Unions Executive meeting, held on Wednesday, the QTU initiated a process to develop a policy and campaign response to these issues for all remote communities across the state.