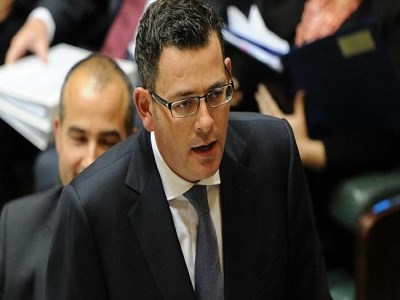 Earlier in the year, a report by the Productivity Commission on government services revealed that Victorian state schools received $13,787 in Federal and State Government funding per student in 2012-13, down from $14,025 the previous year.
At the same time, Government funding for private schools was shown to have increased.
Merlino said the funding gap between Victorian students and the rest of the country had widened under the former state government.
"The former Liberal government also failed to close the gap for Indigenous students and in science, which helps young Victorians prepare for the jobs of the future," Merlino told
The Age
, vowing to invest in education and rebuild schools.
The Minister added that while progress was being made in making Victoria "the Education State", challenges remained.
"The Andrews Labor Government is committed to transforming Victoria into the Education State but we are realistic about the massive challenge that we face," Merlino said.
"The former Liberal government halved investment in our school infrastructure, leaving Victorian school facilities to rot and schools bursting at the seams."
However, Merlino said his government's 2015 Budget represents "the biggest ever single increase to education funding in Victoria's history" with a $3.9bn injection of much needed funds.
"We are committed to ensuring that every Victorian student has access to the best possible education in a modern learning environment," Merlino said.
"The Labor Government will continue to work with schools, parents and their communities from our first day in office and until our last."