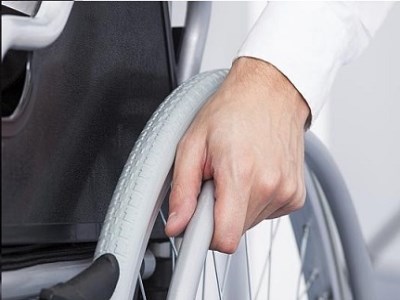 Students with disabilities are being left disadvantaged by a lack of necessary funding in Australian schools.
That was the message given to a Senate inquiry on Friday by Correna Haythorpe, the federal president of the
Australian Education Union
, and other representatives from schools and disability groups.
The government's own figures paint an alarming picture; 13.1 per cent of Australia's school students have a disability but just 5 per cent receive funded support at school.
"In-class support, equipment, individual learning plans and increased professional development for teachers can make massive difference for students – but all of these things take time and money that many schools don't have." Ms Haythorpe said.
She said that former education minister Christopher Pyne, now industry minister, had broken his election promise to ensure that funding was available for all students who needed it in 2015 as recommended by the Gonski Review.
Dr Trevor Clark of Autism Spectrum Australia said that cutting back on the Gonski recommendations could result in the closure of some classes and parents told how they struggled to get places for the children at mainstream schools when funding was not available for necessary support.
The AEU's Correna Haythorpe called on ministers to confirm funding for the 2016 school year and warned that the issue is not just one for school years but affects people for life: "We see students with disability, learning difficulties or mental health conditions being held back due to a lack of resources. This will have long-term consequences if it leads to students not being prepared for work and life after school."
The AEU says that the criteria which grants funding needs to be addressed as some of it is quite narrow; and consistency is another issue with state funding varying from $5000 per student in South Australia while funding for the same student in Tasmania could be as much as $40,000.