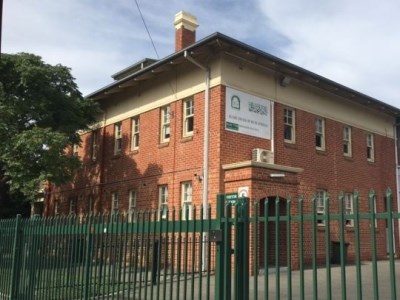 In May 2015, the Federal Education Department initiated a formal review of six Islamic school authorities following ongoing concerns about their financial management and governance arrangements.
One of those schools was the Islamic College of South Australia, which was advised by the Federal Government in February this year that it would lose the $4.5m per-year funding for not complying with the Education Act.

Last week, Federal Education Minister, Simon Birmingham, said the Coalition "would not tolerate any misuse, misdirection of government funding".
"The decision was taken to cease funding to the Islamic College of South Australia at the conclusion of term one," Birmingham said.
"All funding has been paid up to the point of end of term one. The College is seeking a review of that decision. That review will follow all of the proper and legal processes, but the Government decision stands pending that review."
Despite a recent financial lifeline of $445,470 provided by the Federal Government to get the school through to Term 2, there are now fears that it will close, forcing its students to flood into local schools and put more pressure on an already strained system.
In March, the school's former board chair, Mansoor Khan, submitted an application for the Federal Government to review its decision to cut funding. The school's students and staff are now nervously awaiting the outcome of the review.
Janine Sutton, who has taught at the school for 18 years, told the ABC that before the funding cuts, students at the school were achieving high academic standards and ATARs in the 90% range.
"Come and sit in one of our classrooms. For the last four years, literacy, numeracy and science results have gone up dramatically," she said.
"We want to see where we can we can go with these kids, the sky is the limit."
Sutton added that students' experiences at the college could not be met by any other school if they were forced to leave.
"It's an Australian-Muslim school and one student described it to me as the best of both worlds," she said.
"They still have their religion and are supported [in Islam] but also learning about Australia and what it means to be Australian."
The school's Quranic and Islamic studies teacher, Khalid Yousef, said the school plays a crucial role in building social cohesion.
"In our Quranic and Islamic studies we cover issues related to coexisting with other religions and behaviour," he said.
Yousef said funding cuts would be unfair to the school's community, who were not responsible for mismanagement.
Related stories:
Rift deepens over school's future
Troubled school returns to court
Eleventh hour reprieve for beleaguered school