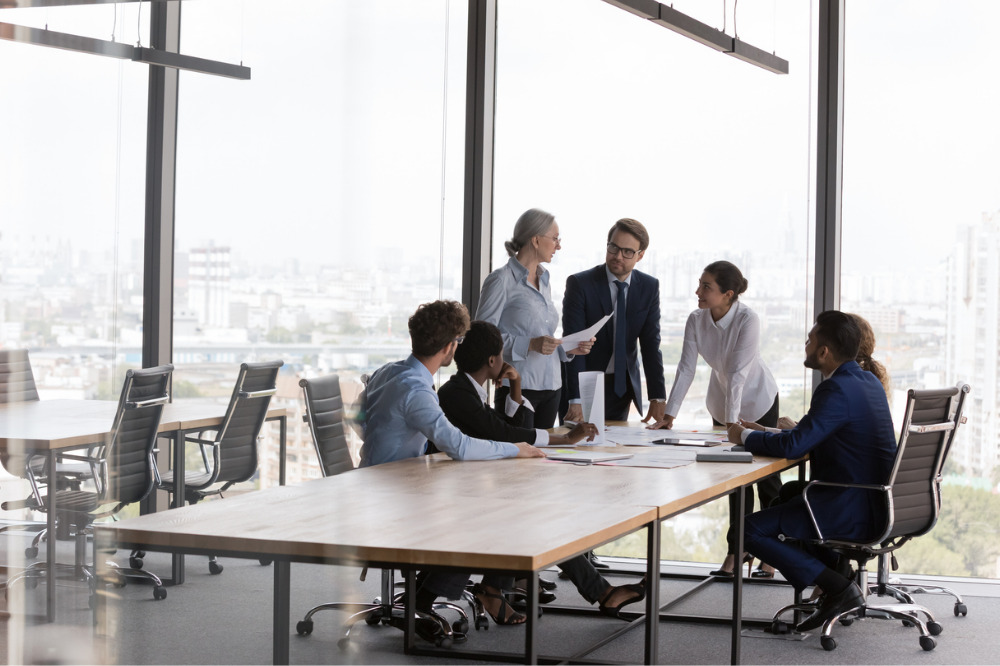 The Association of Heads of Independent Schools of Australia (AHISA) has released its submission to a parliamentary inquiry into the use of generative artificial intelligence (AI) in the Australian education system.
The submission presents findings of a survey of AHISA members on how generative AI is being used by the staff and students in their schools.
"Many independent schools were quick to investigate and experiment with generative AI tools," said AHISA's CEO, Dr Chris Duncan. "AHISA's survey is an important way independent schools can share what has been learnt across the sector."
Dr Duncan said that, while approaches to generative AI vary according to the situation of each school community, overall, schools have been careful in their response.
"The survey shows that, typically, teachers have experimented with the tools in their own work first," said Dr Duncan. "And, also typically, a process to develop guidelines and policies for student use is instituted before students are introduced to the tools for classwork."
Dr Duncan said that among those schools using the tools for student learning, the tools tended to be used for selected subjects and year levels.
"Use of generative AI by students presents some complex challenges for schools and our national school system," said Dr Duncan. "For example, questions about how to assess students' AI-assisted work cannot be resolved until there is a guarantee of equitable access to generative AI tools and training in their use."
School leaders responding to the survey also reported concerns in relation to the use of generative AI in schools, including ethical issues such as inherent bias, intellectual property rights and data privacy, how to detect and manage erroneous output from generative AI tools and the impact of an ever-increasing pace of technological change on teacher wellbeing.
Dr Duncan said that AHISA's survey showed that teachers' use of generative AI tools in their work was relatively widespread among AHISA members' schools.
"Some schools reported just over 70 per cent of primary teachers and up to 80 per cent of secondary teachers were using generative AI tools in their work," said Dr Duncan. "The average across all respondents' schools was 24 per cent of primary teachers and 39 per cent of secondary teachers."
Dr Duncan said by far the most commonly reported benefit of generative AI tools for teachers was time saved.
"Teachers are using generative AI tools for tasks such as lesson plans or learning design, to create learning resources, to generate ideas for curriculum unit outlines or rubrics for assessing student work, and to create class discussion questions," said Dr Duncan.
"Particularly exciting is that generative AI tools are helping teachers to quickly develop differentiated learning tasks for students," said Dr Duncan. "One of the positive impacts of the use of generative AI tools on student work reported by schools is in gains for students with literacy difficulties."
Dr Duncan said school leaders reported that opportunities to personalise learning for students was one of their main hopes for generative AI gains in schools, as was the capacity of generative AI to provide students with real-time feedback and support.
"This is very new technology, with the potential to be a major disruption to education, and caution is warranted," said Dr Duncan. "Even so, our survey results indicate that, if managed well, and with appropriate safeguards in place, generative AI tools offer tangible gains for both teachers and students."
AHISA SURVEY DATA AT A GLANCE
NUMBER OF TEACHERS USING GENERATIVE AI IN RESPONDENTS' SCHOOLS
On average 24% and up to 72% of primary teachers
On average 34.5% and up to 80% of middle school teachers
On average 39% and up to 80% of secondary teachers
TOP 10 AI-ASSISTED TEACHER TASKS
Lesson plans or learning design
Learning resources
Ideas for curriculum unit outlines
Discussion questions
Rubrics for assessing student work
Questions for Q&A sessions
Summaries of articles
Student assessment tasks eg quizzes, essay topics
Articles for the school newsletter or school website
Differentiated learning tasks
TOP 3 BENEFITS OF GENERATIVE AI TOOLS FOR TEACHERS' WORK
Saves time
Helps to create a draft to get started
Supports the development of ideas
TOP 3 CHALLENGES OF USING GENERATIVE AI TOOLS FOR TEACHERS' WORK
Lack of time to test the various applications with students
Learning to use the tools is too time consuming
Lack of school guidelines
TOP 10 AI-ASSISTED STUDENT TASKS
Support student research
Generate ideas for creative projects
Offer feedback to improve written text
Draft or check coding
Find definitions of concepts that are more relevant or accessible
Check mathematical calculations
Generate presentation slides
Generate illustrations
Generate music
Generate animations
POSITIVE IMPACTS OF GENERATIVE AI OBSERVED IN STUDENT WORK
Improvements in drafting, creative inputs, brainstorming in creative work, generating ideas
Assistance for students in research
Improvements in the calibre of students' work.
Greater understanding of concepts
Gains for students with literacy difficulties
Improvement in student engagement
This story originally appeared as a media release from Independent Schools Australia.