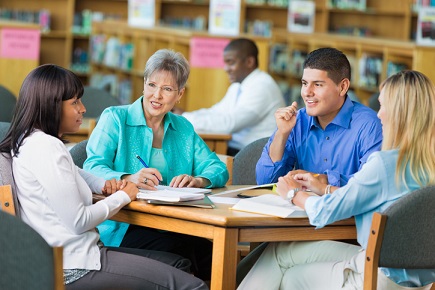 The Gonski 2.0 review of education will recommend an evidence-based teaching system for schools, ranking the most successful actions teachers can take to improve student learning.
The outcomes of the Review will influence the Commonwealth's next steps in national schools policy, which teachers unions argue currently favours private schools.
And it comes at a critical time. Australia's educational performance on the world stage is declining internationally as schools face new challenges in preparing students for their future lives and jobs.
According to a new paper by the Public Education Foundation, which measured student performance in the OECD's Program for International Student Assessment (PISA), the average performance of students in the bottom 10% fell 21.3 points between 2009 and 2015.
The paper highlighted the total cost of Australia's decline in educational performance over the same period, which it calculated to be $118bn.
The Gonski review panel believes this can be turned around through the evidence-based teaching approach, which has been featured in most submissions to the Gonski 2.0 review.
Evidence-based systems rate different teaching interventions for their effectiveness in months gained of extra learning, for example how one-to-one tuition compares with extra homework.
These systems use different techniques to give instantaneous feedback to teachers on how well specific lessons are being picked up by students.
Matthew Deeble, Director of Evidence for Learning, a social enterprise incubated by SVA, said that to turn around Australia's declining education performance, there must be greater system-wide support for more effective practices.
"Countries such as England, Canada and the United States are already working to lift education outcomes by strengthening the use of evidence in schools," Deeble said.
"In Australia, Minister Birmingham has said that every education dollar should be spent on programs that evidence shows work but governments have not yet agreed on how to achieve this."
He added that Evidence for Learning has looked at international education systems and engaged a number of participants in the local education sector, including teachers, policy makers and academics, to understand what can be done to improve learning.
However, the Australian Education Union (AEU) has warned it will fight any attempt to create "a performance league table".
"Some schools in low socio-economic status communities have a three-year education gap," AEU federal president, Correna Haythorpe, said.
"We don't provide them enough help. It would be wrong not to provide the right resources and then punish the teachers because the students weren't doing well enough."
The Gonski 2.0 review was provided to the Federal Government in March and is due to be made public towards the end of April.
Related stories: