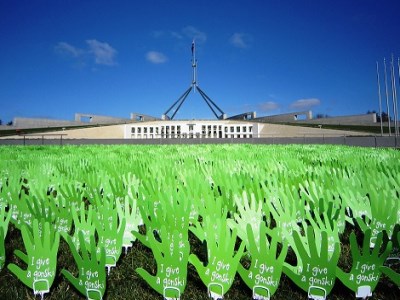 The
Australian Education Union
(AEU) has said that Christopher Pyne's announcement on Thursday of $16.9m to improve teacher training "does little to address the damage" its cuts to Gonski funding would do to schools.
AEU federal president, Correna Haythorpe, said Pyne's announcement "failed to address key issues" around teacher training, adding that the upcoming budget would strip $3bn from schools.
"Regardless of how well teachers are trained, they need the support of properly-resourced schools," Haythorpe said in a statement, adding that the cuts to funding are "the biggest issues facing Australian schools".
"Unfortunately, the real story from this budget will be that the Abbott Government's failure to honour the last two years of Gonski agreements with the States and Territories will strip over $3bn from schools."
On Thursday, Education Minister, Christopher Pyne, stressed that the extra money showed the Government was "serious" about delivering quality education to teachers.
"It's not possible to provide young Australians with a first-rate education without first-rate teachers," Pyne said in a statement.
"The investment I announce today shows we are serious when it comes to ensuring young Australians get the best education available by making sure our teachers are better trained."
Haythorpe said "urgent action" was needed to address funding for students with disabilities, adding that over 100,000 students were affected.
"We need urgent action to bring in a funding system for disability which recognises the huge unmet need in the school system, a need which sees over 100,000 students with disability getting no funded support.