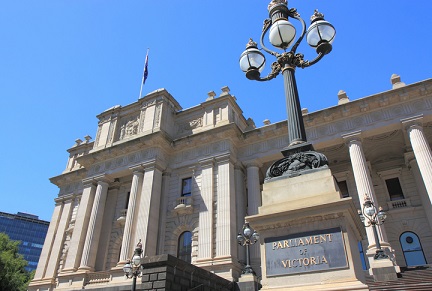 The Victorian Government has announced a merger of four Shepparton public schools into one new 'super school'.
The move is part of the government's Shepparton Education Plan, which is aimed at improving the state's NAPLAN results.
Under the plan, Shepparton High School and McGuire, Wanganui Park and Mooroopna Secondary colleges will merge into one, with a series of smaller houses within the larger school.
The school, located in Shepparton, will be broken up into smaller schools or 'houses' to create smaller learning communities where students are well known, and can build connections over many year levels.
Students will stay in the same house throughout secondary school, with Years 7-9 students learning within their house, and Years 10-12 students moving around the campus for specialised subjects of their choice where needed.
Victorian Education Minister, James Merlino, said this was chosen by the community and recommended by the Advisory Committee.
"It's the right option and will bring together schools, teachers, and families alike," Merlino said.
"We know that transformational change is needed to improve academic outcomes for all students in Shepparton and Mooroopna. This is a long-term vision and will take careful planning – but we'll get it done."
As well as new school buildings and resources designed to meet the needs of students in the future, students will have access to improved learning and teaching opportunities and increased well-being and sense of community.
In order to further support Mooroopna Secondary College students, in 2018, a team of specialist educators will be embedded in the school to support the College's leadership and teaching team and their students.
Member for Northern Victoria, Mark Gepp, said the government had already invested in a number of primary schools across the region.
"We now we need to turn our attention to the region's secondary schools," Gepp said.
Related stories:
Govt announces new $14m school
A 'visible expression of contemporary learning'