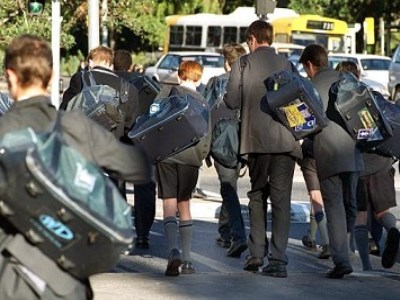 The Australian Education Union (AEU) Victorian Branch says Victorian public schools students face significant funding shortfalls under the Federal Government's new funding plans.
Victorian Premier, Daniel Andrews, wrote to Prime Minister, Malcolm Turnbull, yesterday criticising him for attempting to "coerce Victoria into an unfair school funding deal".
Justin Mullaly, AEU Victorian branch deputy president, said Premier Andrews must continue to stand up to Malcolm Turnbull and fight for a better deal for Victorian students and schools.
"In 2019 alone, our schools are set to receive $588m less than agreed through the original Gonski school funding deal," Mullaly said.
"The Prime Minister's new funding arrangement shifts the cost to the Victorian Government while at the same time cutting the Commonwealth's contribution to public schools."
Mullaly said that while students will be affected as a result of the Coalition "abandoning" public schools", it is the most vulnerable students who will be most impacted by not receiving the additional support they need.
"Malcolm Turnbull's decision to fund public schools to 20% of the schooling resource standard will result in 85% of public schools nationally not reaching that standard by 2023," he said.
However, Birmingham insists that the Federal Government's funding plans will deliver "true, consistent, needs-based, sector-blind school funding across Australia and in Victoria, including an additional $4.58bn for Victorian schools.
"Our plan delivers long-term funding certainty for all schools and sectors and means every Australian child is treated consistently, based on need. That's fair," he said.
"While we know a strong level of funding distributed fairly is vital, and our reforms ensure that will be the case, we know that what's more important is how that funding is used."
The Federal Government plans to link its funding to reforms and initiatives that are proven to boost student outcomes, especially in the areas of literacy and numeracy.
While the latest NAPLAN results show that Victoria has failed to improve the average scores of high school students over the past decade, the state is outperforming the rest of Australia in a number of key areas.
Victoria's Year 3 students recorded the highest mean scores in grammar and punctuation, reading and numeracy, while students in Years 5 and 7 performed the best in writing and numeracy.